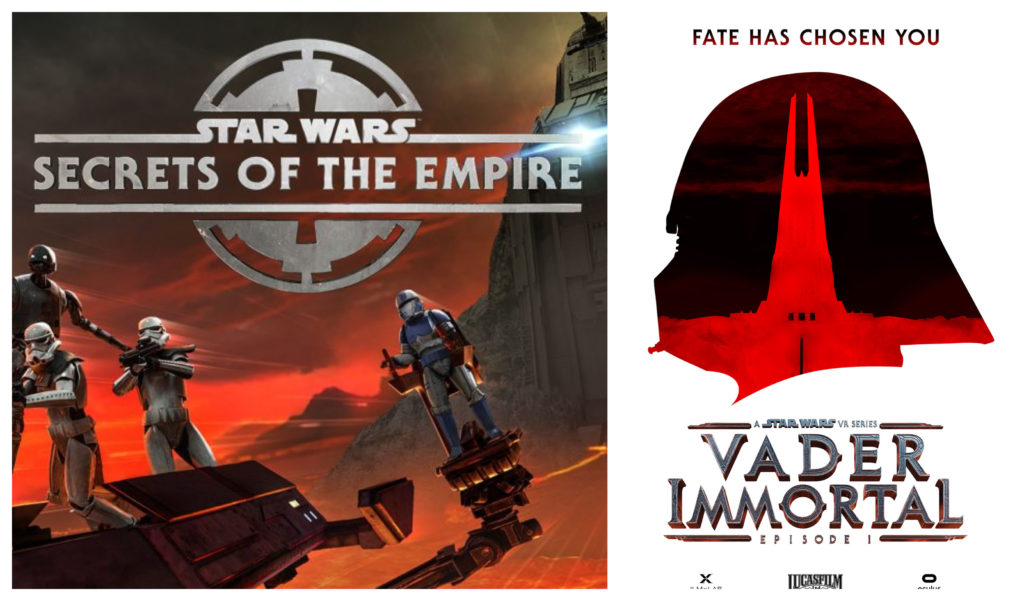 Vicki Dobbs Beck is the Executive in Charge at ILMxLAB. She is one of the many women I've profiled on 365 Days of Star Wars Women whose career cannot be appreciated by just looking at a list of her film credits. (Margaret Kerrison, Pippa Anderson, and Allison Shearmur are a few other examples)
The Lucasfilm website describes ILMxLAB as a division that "combines the storytelling and innovation talents of Lucasfilm, Industrial Light & Magic, and Skywalker Sound and builds on a foundation of pioneering R&D in real-time computer graphics and virtual production."
Some of the recent projects Dobbs has worked on include the new VR series Vader Immortal and the hyper-reality experience Star Wars: Secrets of the Empire.
Dobbs was on the executive staff at ILM during the production of The Force Awakens, Ant-Man, Star Trek Into Darkness, and The Avengers. She is also credited on IMDB as being a part of the digital operations and technology group at ILM during the production of The Phantom Menace. Before she took her role at ILMxLAB Beck was the Executive in Charge of Strategic Planning at ILM.
You can read Vicki Dobb Beck's bio on the Lucasfilm website.
You can see all of the 365 Days of Star Wars Women posts here.
If you enjoyed this article and other content on 365 Star Wars please check out the 365 Star Wars Patreon page (and get yourself some 365 Star Wars Women trading cards!).