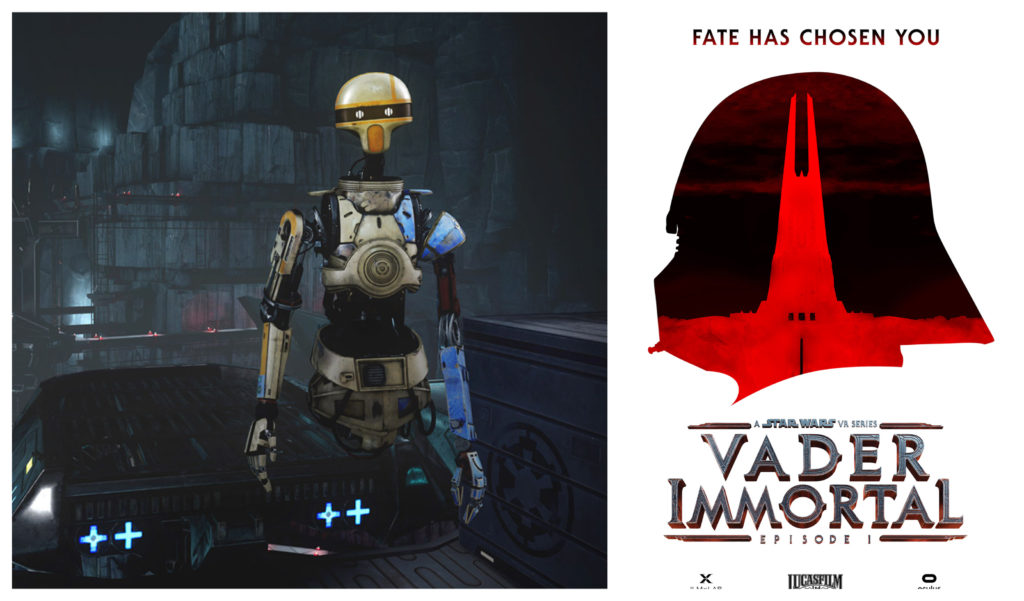 ZOE3 is a droid and co-pilot in the ILMxLAB VR experience Vader Immortal. Writer and executive producer David S. Goyer referred to ZOE3 as "the heart and the comic relief of the piece" in the Vader Immortal panel at Star Wars Celebration Chicago.
Actress Maya Rudolph voices ZOE3. You can catch a few glimpses of ZOE3 in the Vader Immortal trailer below.
To learn more about Vader Immortal check out StarWars.com's highlights from their panel at Celebration here. You can play the first episode of Vader Immortal right now on the Oculus Quest (affiliate link – we may receive compensation from purchases made through this link)
You can see all of the 365 Days of Star Wars Women posts here.
If you enjoyed this article and other content on 365 Star Wars please check out the 365 Star Wars Patreon page.