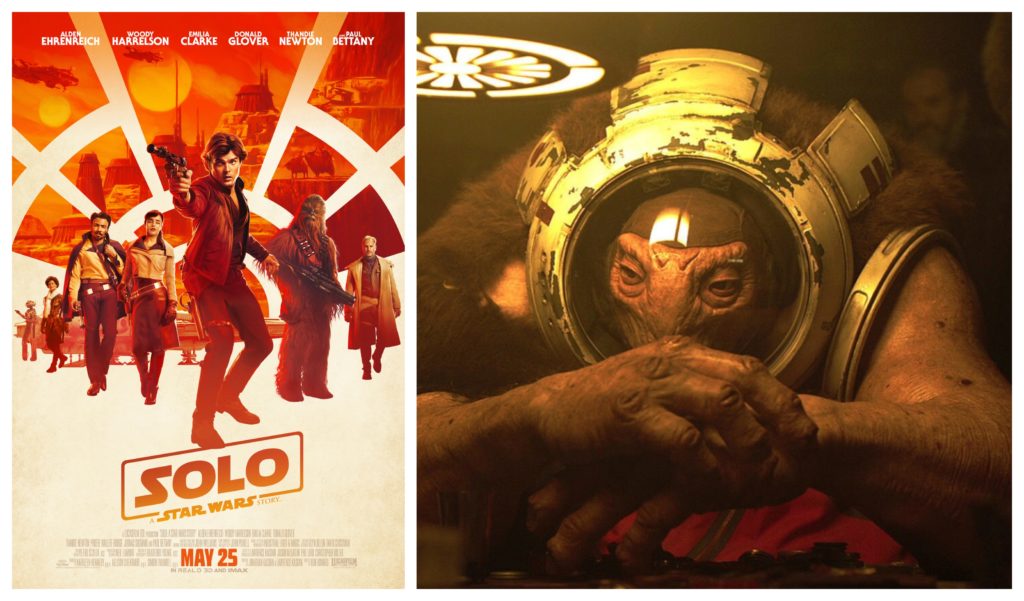 Dava Cassamam was a deep cloud-miner who enjoyed a good game of sabacc in Solo: A Star Wars Story.
In addition to Solo Dava appeared in the books Solo: A Star Wars Story: Han on the Run and Solo: A Star Wars Story: Meet the Crew. You can also spot Dava in issue #3 of the Solo comic adaptation and issue #5 of Lando – Double of Nothing.
Concept designer Lunt Davies said this about Dava in the book The Art of Solo: A Star Wars Story:
I've always liked the idea of a creature having to wear their own life-support system, with a visibly different color gas or liquid within the glass bubble of their helmet. She started as a he, and I saw her as a powerful warlord or smuggler boss.
Search the 365 Star Wars Women Archive to find all the posts that have been done for characters and women working behind the scenes sorted by films, TV series, books, etc. (canon & Legends) here.
Read 50+ interviews with women who have worked on Star Wars projects here.
Join the 365 Star Wars Women Project Facebook group here.