Vernestra Rwoh was a Mirilan Jedi Knight in the book A Test of Courage. Rwoh, who sometimes went by Vern, was trained by Jedi Master Stellan Gios. She was one of the youngest Jedi of her time. A Test of Courage, written by Justina Ireland, is one of the first books to explore the High Republic era.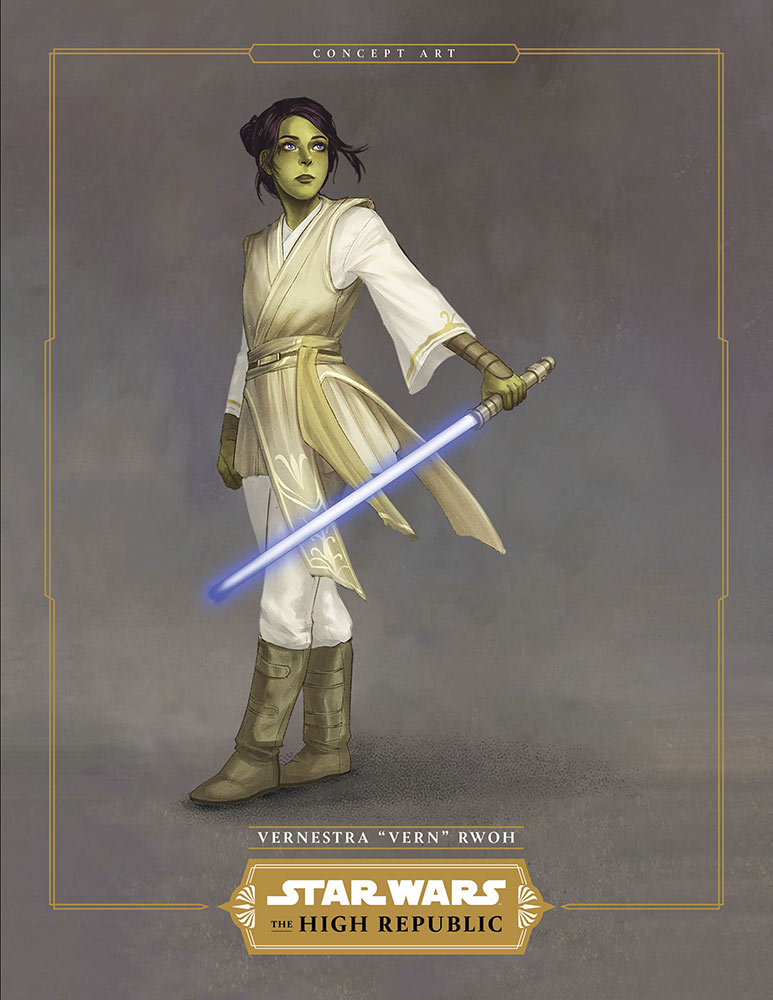 Learn more about The High Republic on the official Star Wars website!
Search the 365 Star Wars Women Archive to find all the posts that have been done for characters and women working behind the scenes sorted by films, TV series, books, etc. (canon & Legends) here.
Read 50+ interviews with women who have worked on Star Wars projects here.