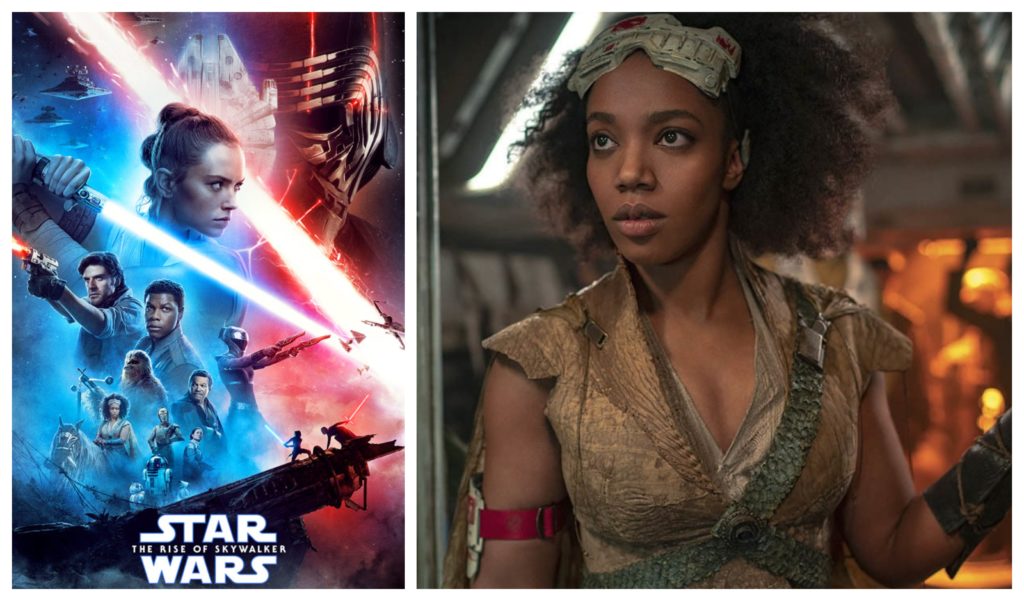 Jannah was a freedom fighter on Kef Bir in The Rise of Skywalker. Jannah and her fellow freedom fighters had all escaped the First Order.
Like Finn, Jannah had been taken from her family as a young child and was forced to become a First Order stormtrooper. While she was with the First Order she was referred to as TK-1719.
Actress Naomie Ackie played Jannah in The Rise of Skywalker.
You can see Jannah at about the 1:20 spot in the video below celebrating women in Star Wars.
And you can learn more about Jannah from this article from the official Star Wars website that takes a closer look at her costume.
Search the 365 Star Wars Women Archive to find all the posts that have been done for characters and women working behind the scenes sorted by films, TV series, books, etc. (canon & Legends) here.
Read 50+ interviews with women who have worked on Star Wars projects here.