Margo worked for Dryden Vos on his yacht in the film Solo: A Star Wars Story. She appeared in the film, Solo's novelization, and the comic book adaption in the panel seen below.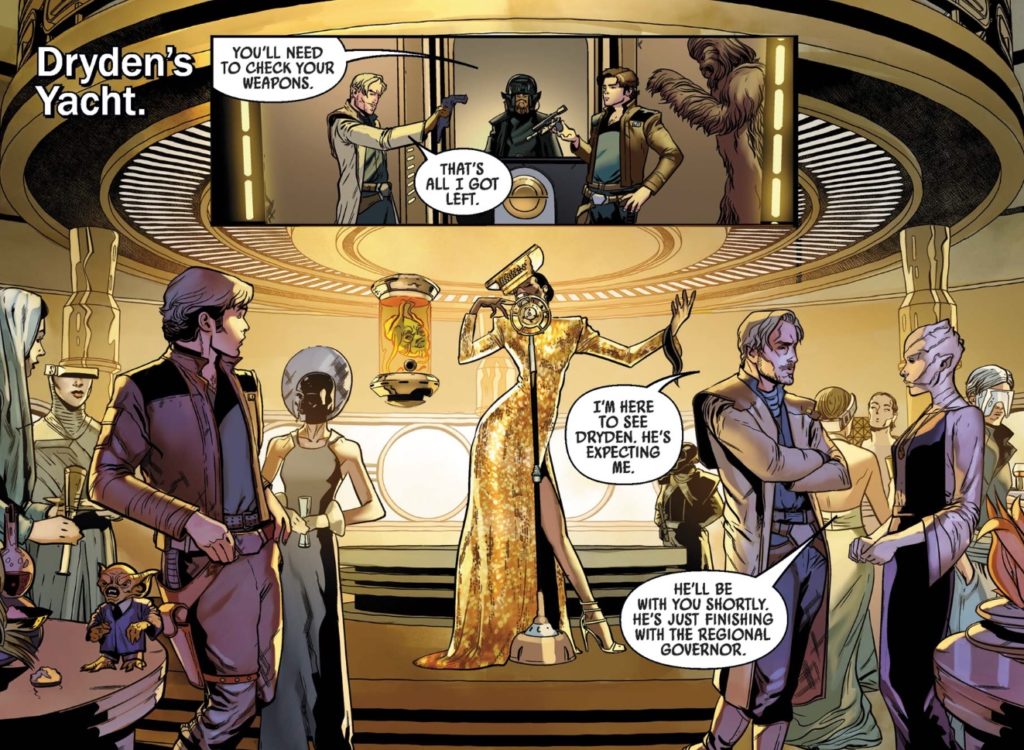 Margo was played by actress Charlotte Louise.
The image below is part of an illustration that can be found in the book The Art of Solo: A Star Wars Story by Phil Szostak. The quote (also from the book) describes how a concept sketch for Qi'ra eventually became the inspiration for Margo.
Originally this was a sketch for Qi'ra, but when it was picked as a general background alien, she became Margo, the door woman/maître d' on Dryden's yacht. Her design is based on flinty chalk-stone nodules" – Lunt Davies.
Search the 365 Star Wars Women Archive to find all the posts that have been done for characters and women working behind the scenes sorted by films, TV series, books, etc. (canon & Legends) here.
Read 50+ interviews with women who have worked on Star Wars projects here.
Join the 365 Star Wars Women Project Facebook group here.