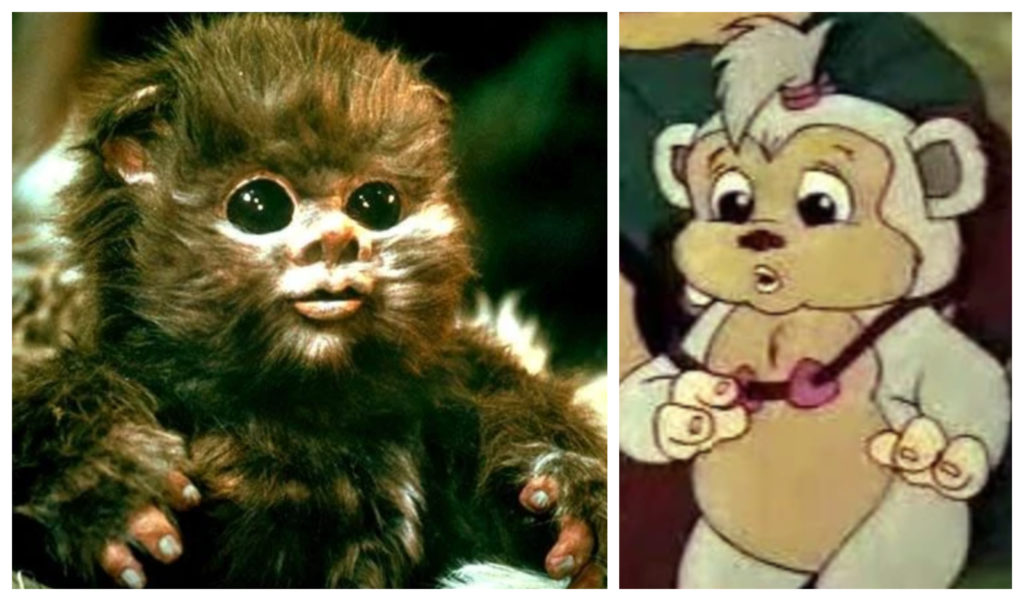 Nippet was an Ewok that first appeared as a wokling in Return of the Jedi.
Do you remember the tiny baby Ewok who startled during C-3PO's impression of Darth Vader in Return of the Jedi? Then you remember Nippet. Nippet was named for the first time in the novel Return of the Jedi: Beware the Power of the Dark Side!
The spelling in that book was Nippett. It's unclear if that was a misspelling or a true name change. Here's the archived Star Wars databank listing that uses Nippet.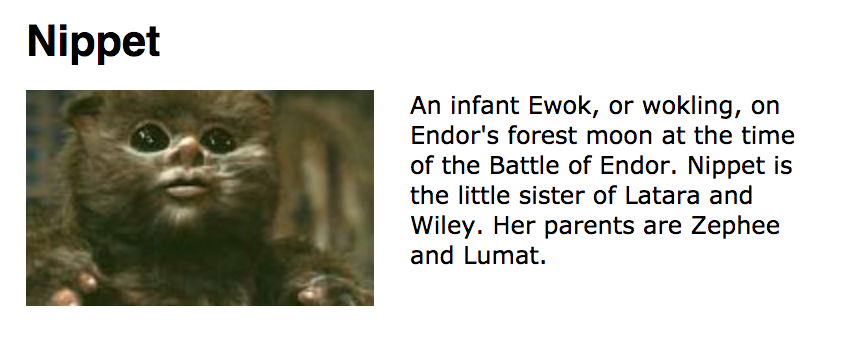 As the databank entry says above Nippet was Latara's sister. Her parents were Lumat and Zephee (look for a post about Zephee soon).
Like most Ewoks, Nippet appeared in a children's book. In this case the 1984 book The Baby Ewoks' Picnic Surprise.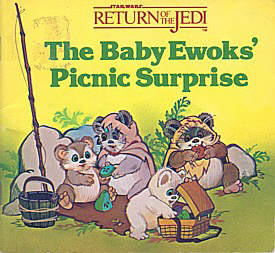 You can find Nippet in over a dozen episodes of Star Wars: Ewoks.
Since the Ewok TV series was supposed to have occurred before the Battle of Endor which takes place in Return of the Jedi it doesn't make much sense that Nippet looks older in the series than she does in the film. But she's identified as Nippet a few minutes into this episode of Star Wars: Ewoks called "The Travelling Jindas."
Since this confusion occurs between canon and Legends stories I don't think it's anything to worry about but I am a bit curious about it.
You can learn more about Nippet on her Wookieepedia page.
You can see all of the 365 Days of Star Wars Women posts here.
If you enjoyed this article and other content on 365 Star Wars please check out the 365 Star Wars Patreon page.