Winda is Wicket W. Warrick's younger sister.
Winda's first Star Wars appearance was in the 1984 TV movie Caravan of Courage: An Ewok Adventure. In the screenshot below baby Winda is being held by her mother Shodu Warrick (look for her post soon).
Winda also appeared in the 1986 children's book Wicket Goes Fishing: An Ewok Adventure. You can see how excited Wicket is to have his younger sister tag along below.
Like most of her fellow Ewoks, the easiest place to spot Winda is in episodes of Star Wars: Ewoks. Winda appeared in about half a dozen episodes.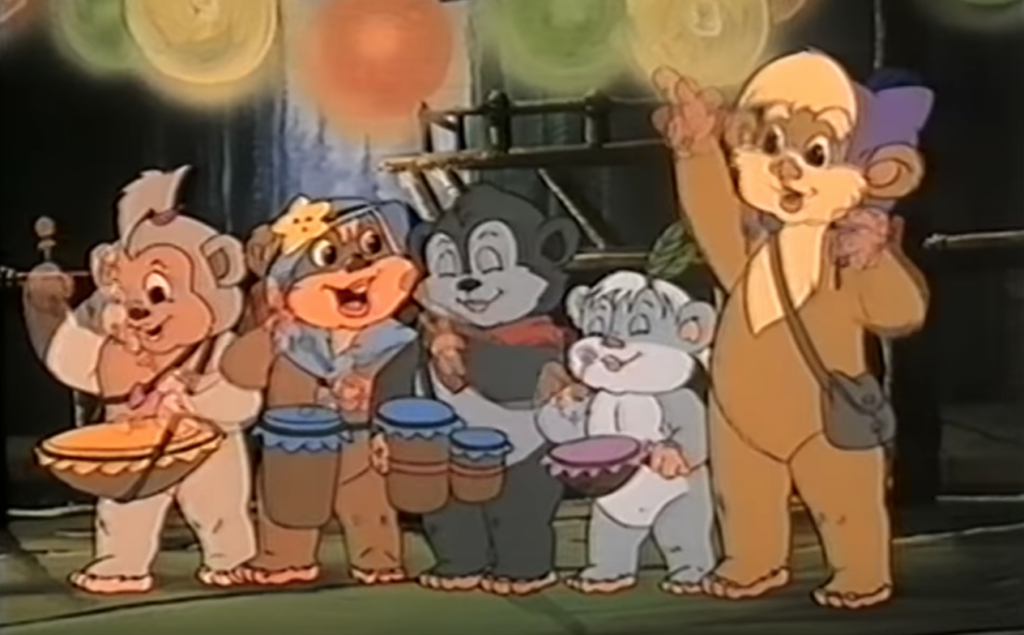 And here's the Ewok episode "Asha" where Winda also appears.
Winda has yet to appear in a canon Star Wars story.
You can see all of the 365 Days of Star Wars Women posts here.
If you enjoyed this article and other content on 365 Star Wars please check out the 365 Star Wars Patreon page.