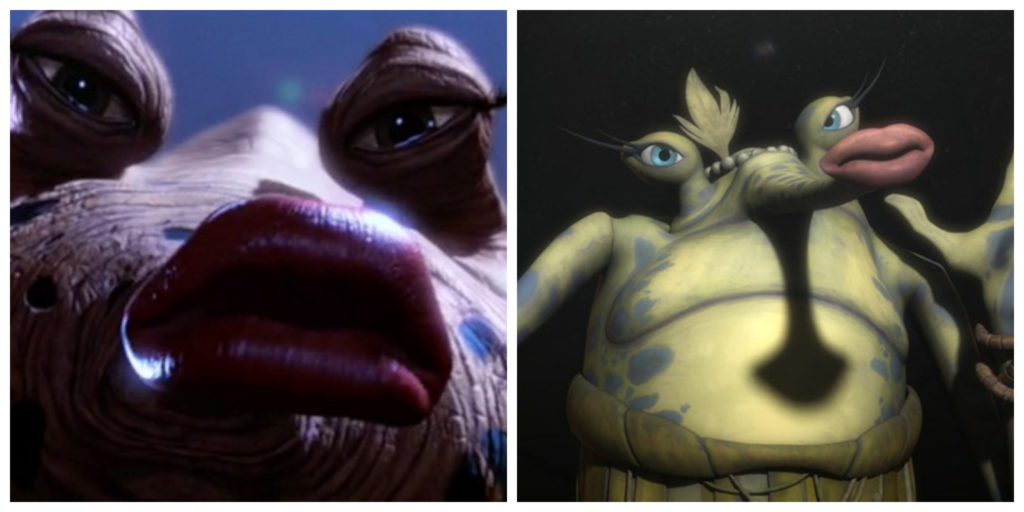 Sy Snootles was a spy, bounty hunter, and lead singer of the Max Rebo Band in Return of the Jedi.
Sy Snootles debuted in Return of the Jedi. In the Special Edition version of ROJ the puppet version of Snootles was replaced with CGI. Here's the original (ahem, much better) version of Sy Snootles.
And here's the updated version of Snootles.
Sy Snootles also appeared in two episodes of The Clone Wars – "Hunt for Ziro" and "Friends and Enemies."
You can also find Sy Snootles in this screenshot from "The Blues Brothers" from Star Wars Adventures 13.
Check out the entire list of women in 365 Days of Star Wars Women in the Women in Star Wars Index. It includes highlights from each post plus notes which posts include new 365 interviews with actresses, writers, artists, and more.