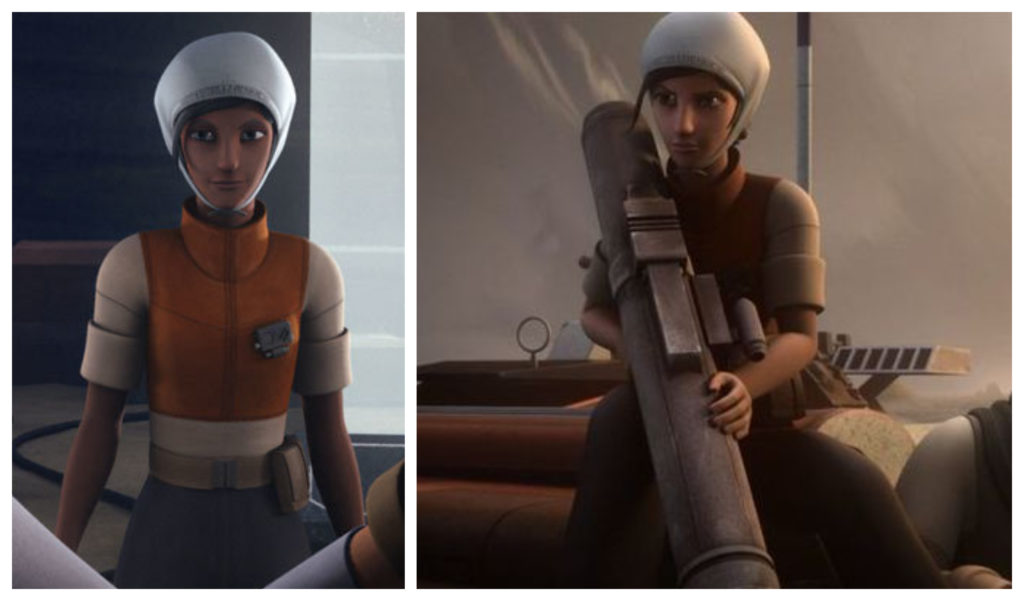 Marida Sumar was a farmer on Lothal who joined a Rebel cell after being forced from her home in the TV series Star Wars Rebels. Vanessa Marshall, the voice of Hera Syndulla, voiced Marida Sumar in Star Wars Rebels.
Marida appeared in four Rebels episodes – "Fighter Flight", "An Inside Man", "Secret Cargo", and "The Occupation". She can also be found in the young readers book TIE Fighter Trouble.
Check out the entire list of women in 365 Days of Star Wars Women in the Women in Star Wars Index. It includes highlights from each post plus notes which posts include new 365 interviews with actresses, writers, artists, and more.