Margorie Liu is a Hugo and Eisner award-winning comic book writer who wrote Star Wars: Han Solo and Monstress. Liu has also authored several novels including The Hunter Kiss and Tiger Eye series of books.
Here's a screenshot of a page from Issue #1 of Star Wars: Han Solo.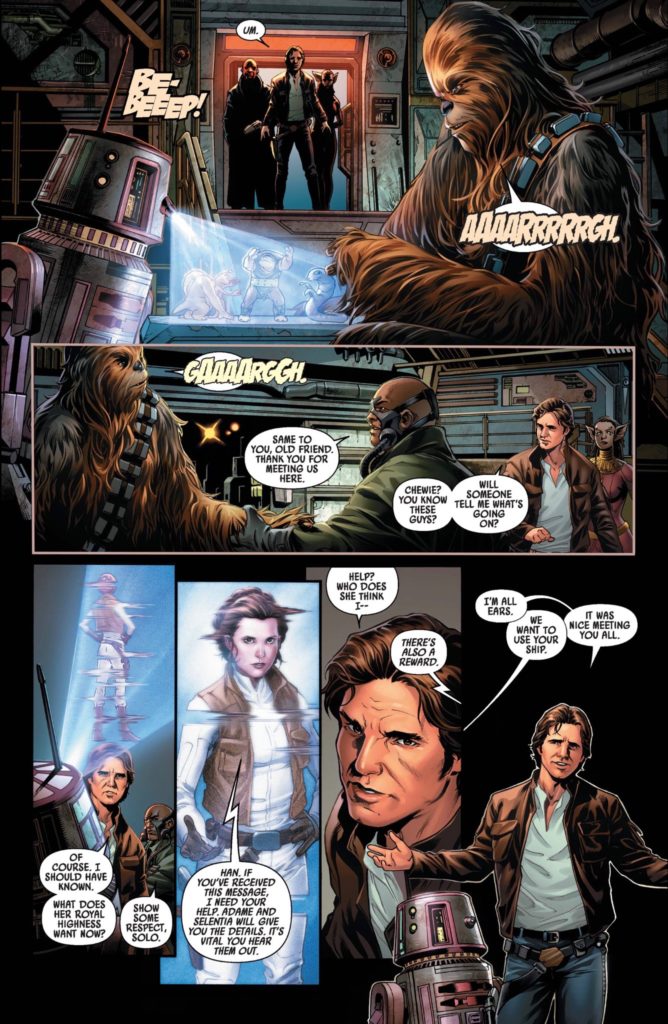 And here's a video of a panel Liu was on from ALA 2017 talking about her work.
Check out the entire list of women in 365 Days of Star Wars Women in the Women in Star Wars Index. It includes highlights from each post plus notes which posts include new 365 interviews with actresses, writers, artists, and more.