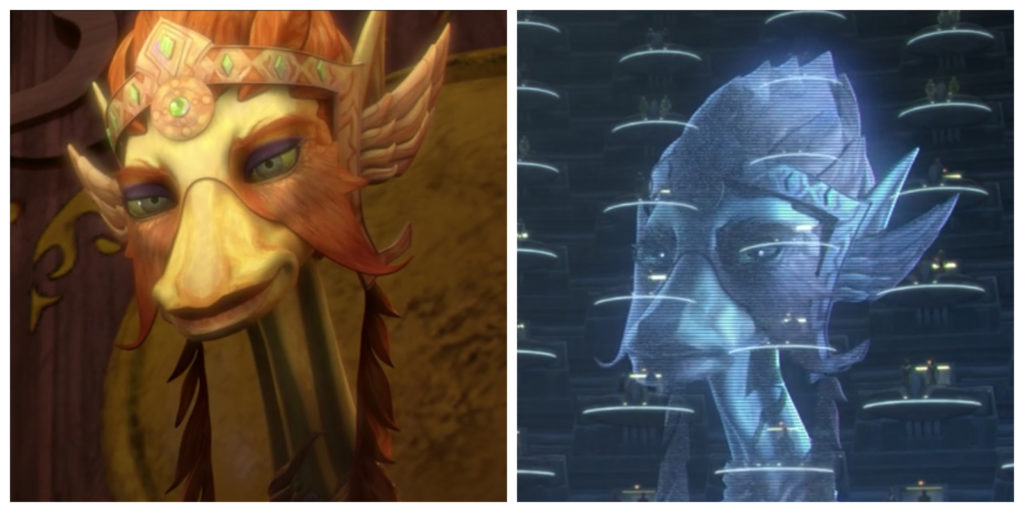 Julia, Queen of the planet Bardotta, appeared in two episodes of The Clone Wars. Mace Windu and Jar Jar Binks also featured prominently in these episodes. Actress Ami Shukla voiced Queen Julia in The Clone Wars.
Here's a clip of Queen Julia from "The Disappeared, Part 1" (and yes, Jar Jar and Julia kiss in this scene).
Check out the entire list of women in 365 Days of Star Wars Women in the Women in Star Wars Index. It includes highlights from each post plus notes which posts include new 365 interviews with actresses, writers, artists, and more.