Jaldine Gerams (Blue Three) was a Rebel pilot in Rogue One. She flew an X-Wing during the Battle of Scarif and was portrayed by actress Geraldine James.
There's not much information about Gerams out there but she did get a collectible card.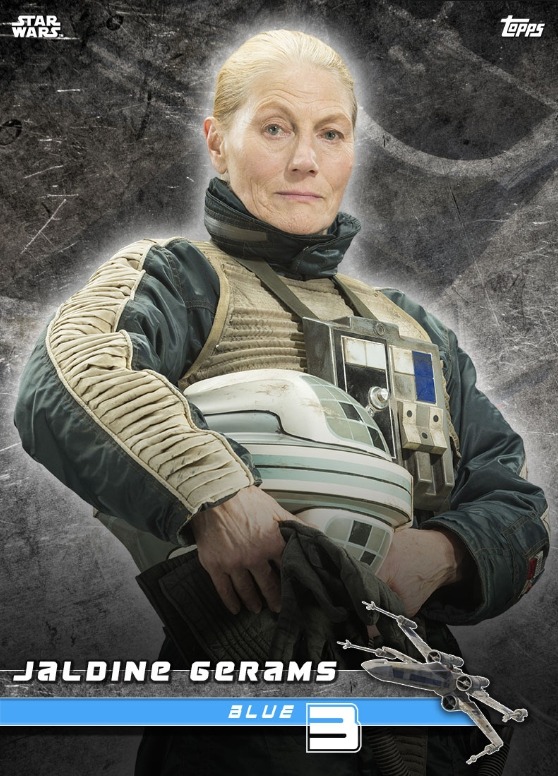 Someone cut together all the X-Wing material from Rogue One and you can find Jaldine at about the 2:00 mark.
Check out the entire list of women in 365 Days of Star Wars Women in the Women in Star Wars Index. It includes highlights from each post plus notes which posts include new 365 interviews with actresses, writers, artists, and more.