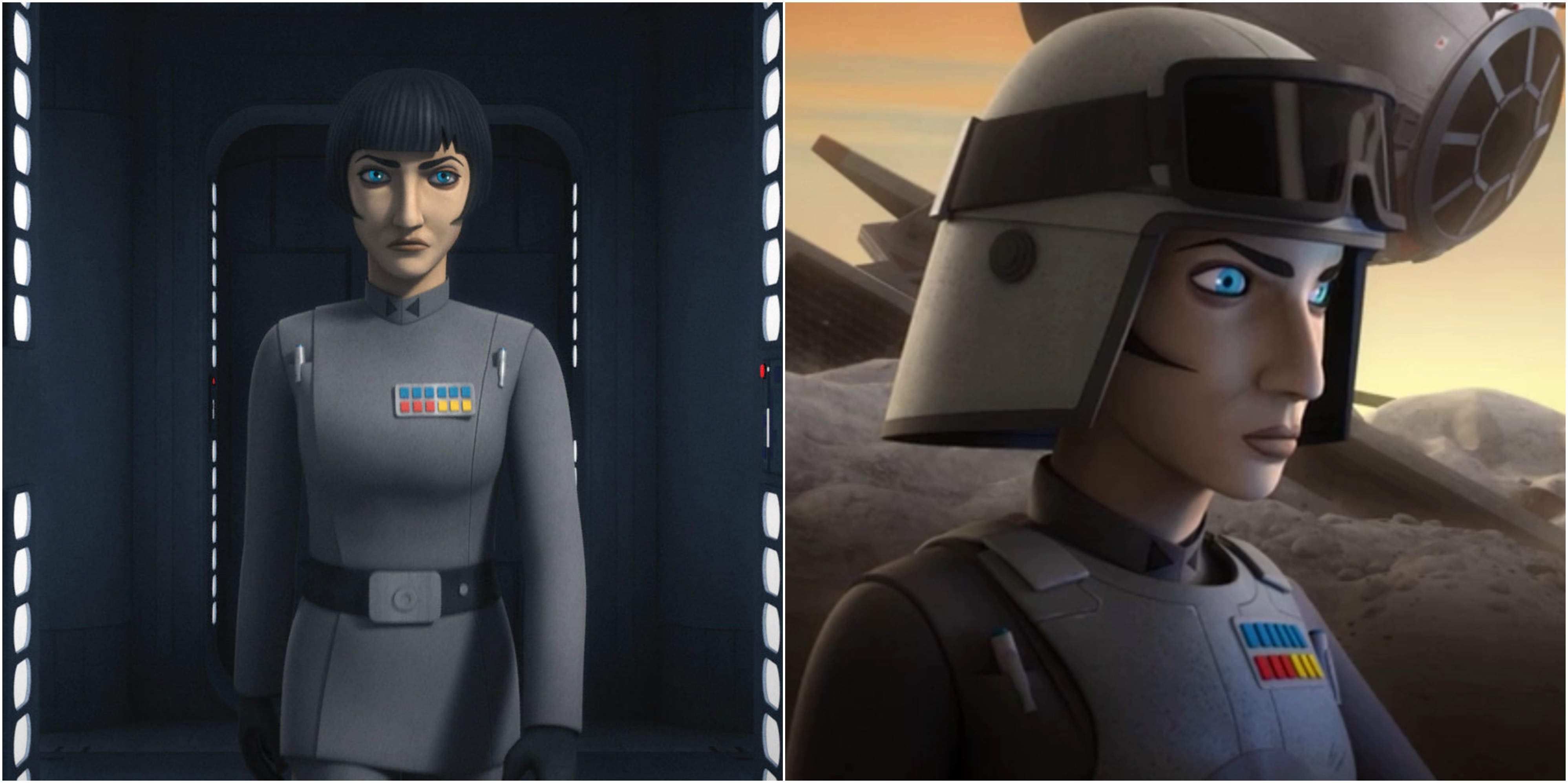 Arihnda Pryce was the Governor of the Lothal sector for the Galactic Empire in Star Wars Rebels. She is also quite chummy with Grand Admiral Thrawn.
Pryce debuted in Jason Fry's book Servants of the Empire: Edge of the Galaxy and she was also heavily featured in the Timothy Zahn novel Thrawn. Pryce was mentioned in several episodes in Seasons 1 and 2 of Star Wars Rebels, but she didn't make an appearance until the premiere episode of Season 3. Actress Mary Elizabeth McGlynn voiced Pryce in multiple episodes in Seasons 3 and 4 of the series.
You can also find Pryce in the mobile game Star Wars: Force Arena.
If you're looking for an Arihnda Pryce deep dive I strongly suggest you check out this article from Mynock Manor all about her. It's a great read.
Check out the entire list of women in 365 Days of Star Wars Women in the Women in Star Wars Index. It includes highlights from each post plus notes which posts include new 365 interviews with actresses, writers, artists, and more.