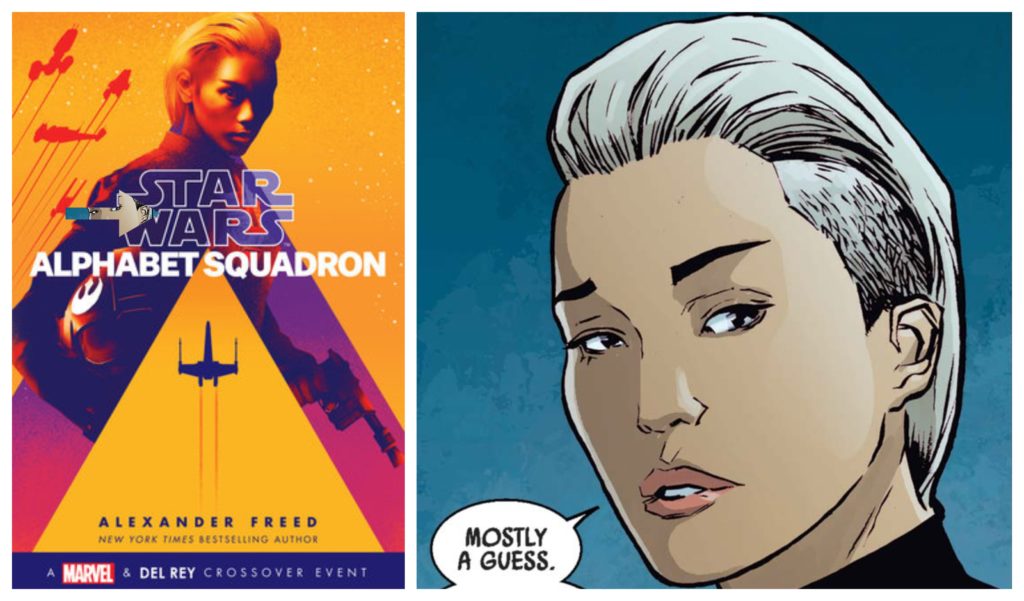 Yrica Quell was an Imperial pilot who defected to the New Republic after Operation Cinder. Quell debuted in the comic TIE Fighter 1 (this was more of a cameo appearance). She one of the main characters in the books Alphabet Squadron and Shadow Fall – the first two books in a trilogy from Alexander Freed.
Quell is one of the five members of Alphabet Squadron (the X-Wing is her ship of choice). After gaining a bit of trust from New Republic officials she's tasked with tracking down Shadow Wing – an elite Imperial Fighter Wing. She knows this wing well as she used to fly with them. Her story will continue in the third book by Freed which doesn't have a released name yet.
Search the 365 Star Wars Women Archive to find all the posts that have been done for characters and women working behind the scenes sorted by films, TV series, books, etc. (canon & Legends) here.
Read 50+ interviews with women who have worked on Star Wars projects here.