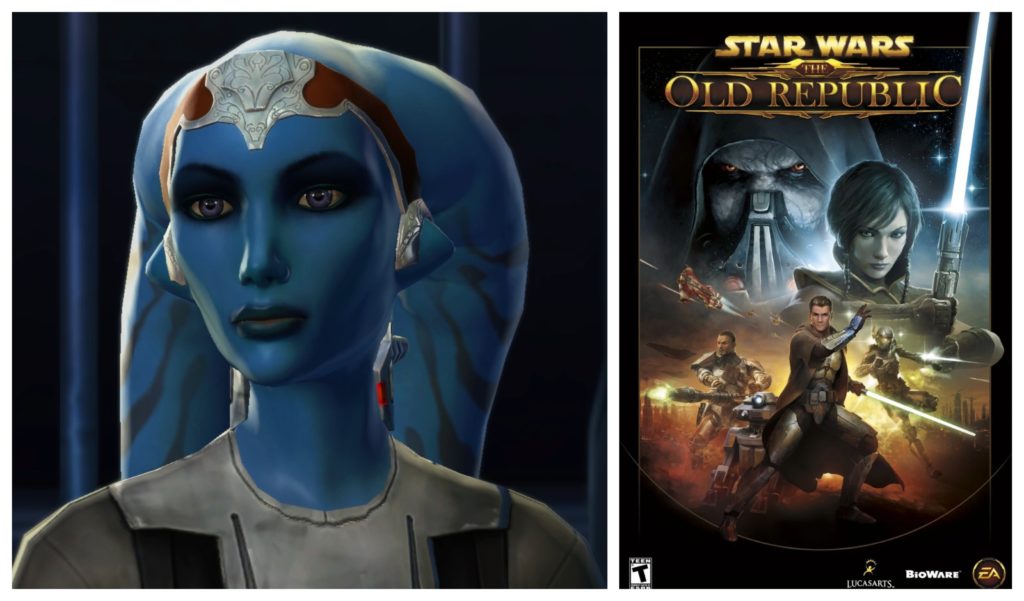 Vette was an assassin, thief, and treasure hunter in the game Star Wars: The Old Republic. in SWTOR Vette was a companion for the Sith Warrior class. She was voiced by actress Catherine Taber.
Vette appeared seven digital expansions of SWTOR including Rise of the Hutt Cartel, Shadow of Revan, and Onslaught.
Learn more about Vette on her Wookieepedia page.
Search the 365 Star Wars Women Archive to find all the posts that have been done for characters and women working behind the scenes sorted by films, TV series, books, etc. (canon & Legends) here.
Read 50+ interviews with women who have worked on Star Wars projects here.
Join the 365 Star Wars Women Project Facebook group here.