Latara was an Ewok in the animated series Star Wars: Ewoks and in several Ewok comics.
Latara was best friends with Princess Kneesaa. She was a hoodmaker apprentice and could often be seen with her flute.
She debuted in the 1984 children's book Wicket Finds a Way: An Ewok Adventure.
You can spot Latara below in the comic Ewoks 2: Rites of Passage. (I have no idea why she's yellow in this comic but she pulls off the color change quite well I think.)
Latara was a regular on the series Star Wars: Ewoks. Taborah Johnson voiced Latara in the first season. Sue Murphy voiced her in the second season.
Here she is in the story aptly named "Princess Latera".
Another place you can find Latara is in the 2013 graphic novel Star Wars: Ewoks—Shadows of Endor.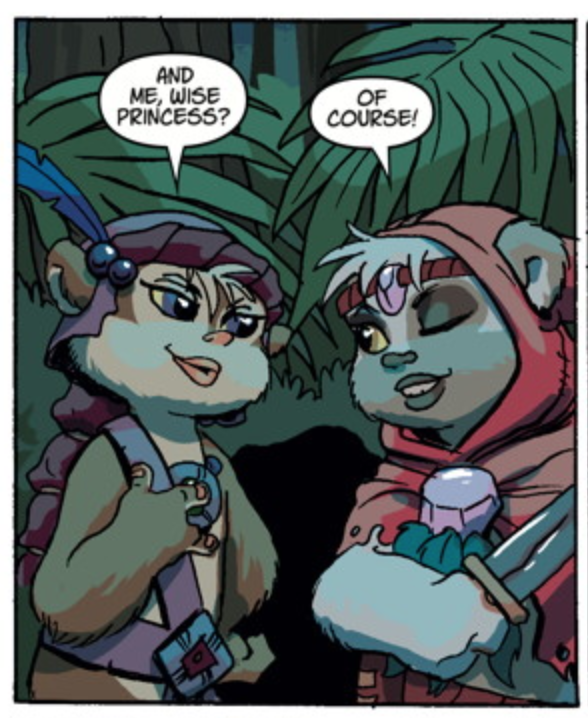 Latara has yet to make an appearance in the canon Star Wars story.
Learn more about Latara on her Wookieepedia page although I'd skip the following sentence "Latara, who craved attention, sometimes acted like a princess." Because whoever wrote that was either just intimidated by Latara or was jealous of her affections for Teebo.
You can see all of the 365 Days of Star Wars Women posts here.
If you enjoyed this article and other content on 365 Star Wars please check out the 365 Star Wars Patreon page.