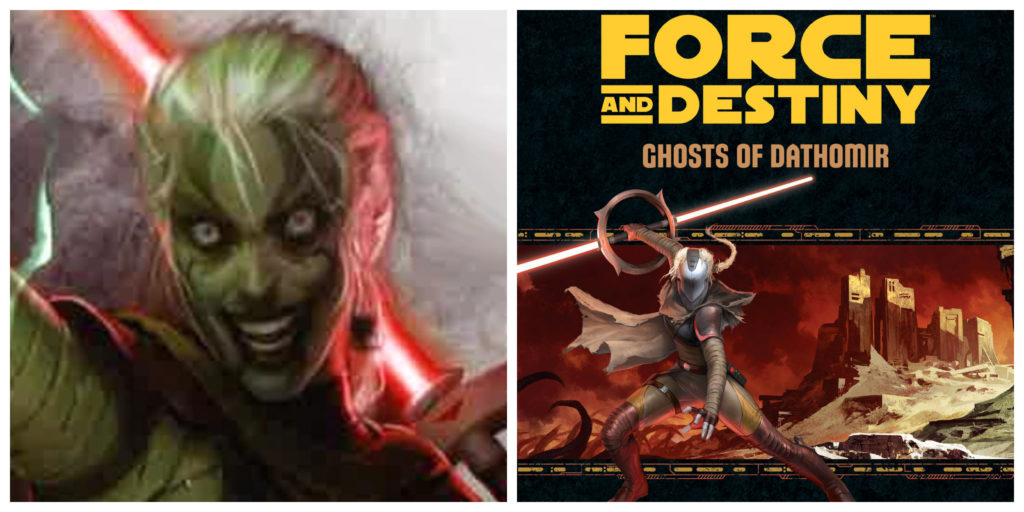 Jerserra was a Force-sensitive mercenary from Dathomir in the Fantasy Flight Games adventure book Ghosts of Dathomir. Ghosts of Dathmir is a module for the role-playing game Star Wars: Force and Destiny.
Fantasy Flight Games describes Jerserra as a character who is a "fierce mercenary with techniques that will challenge your understanding of the Force and those who wield it" in this announcement for Ghosts of Dathomir.
As of today Ghosts of Dathomir is Jerserra's only Star Wars appearance.
Image of Jerserra above is from her page on Wookieepedia.
You can see all of the 365 Days of Star Wars Women posts here.
If you enjoyed this article and other content on 365 Star Wars please check out the 365 Star Wars Patreon page.