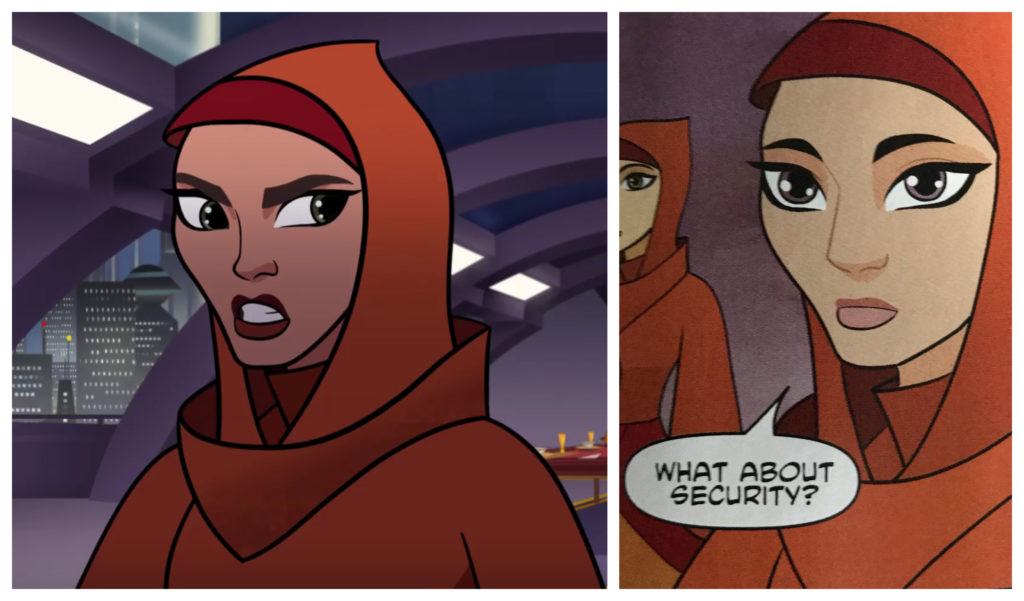 Karté was one of Padmé Amidala's handmaidens. She was impersonated in the Forces of Destiny short "The Imposter Inside."
Karté (or her impersonator) also appear in the comic Star Wars: Forces of Destiny—Ahsoka & Padmé and the book Forces of Destiny: Daring Adventures: Volume 1.
Check out the entire list of women in 365 Days of Star Wars Women in the Women in Star Wars Index. It includes highlights from each post plus notes which posts include new 365 interviews with actresses, writers, artists, and more.