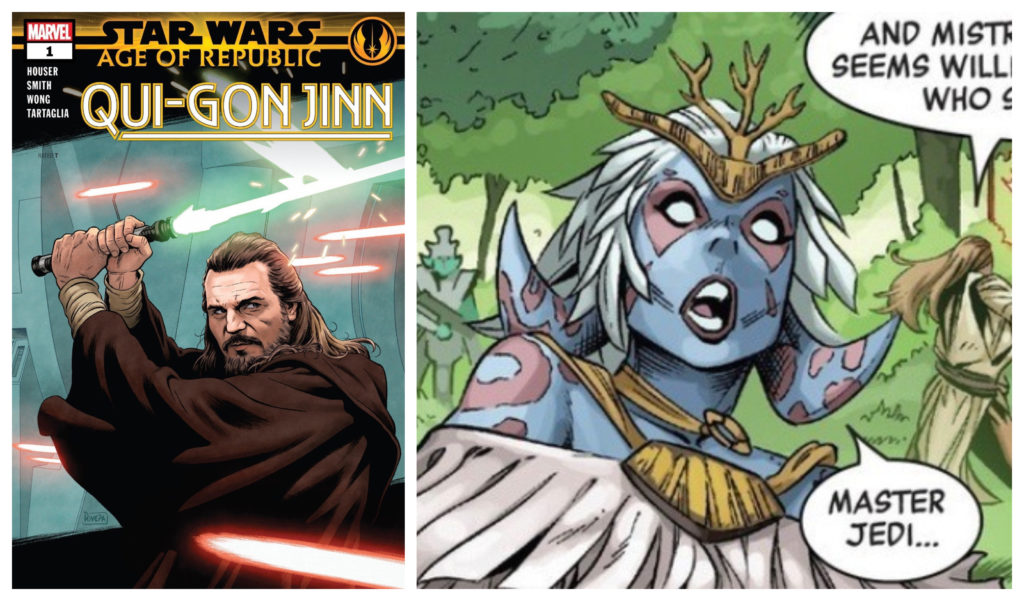 Th'er was the priestess of wood on the planet Bri'n. She appeared in the comic Star Wars: Age of Republic – Qui-Gon Jinn #1.
Th'er is one of a few new canon characters that has debuted in the pre-The Phantom Menace time period.
Here's a look at one of the pages from this comic – the first in the Age of Republic series written by Jody Houser (you can see her post here).
Check out the entire list of women in 365 Days of Star Wars Women in the Women in Star Wars Index. It includes highlights from each post plus notes which posts include new 365 interviews with actresses, writers, artists, and more.