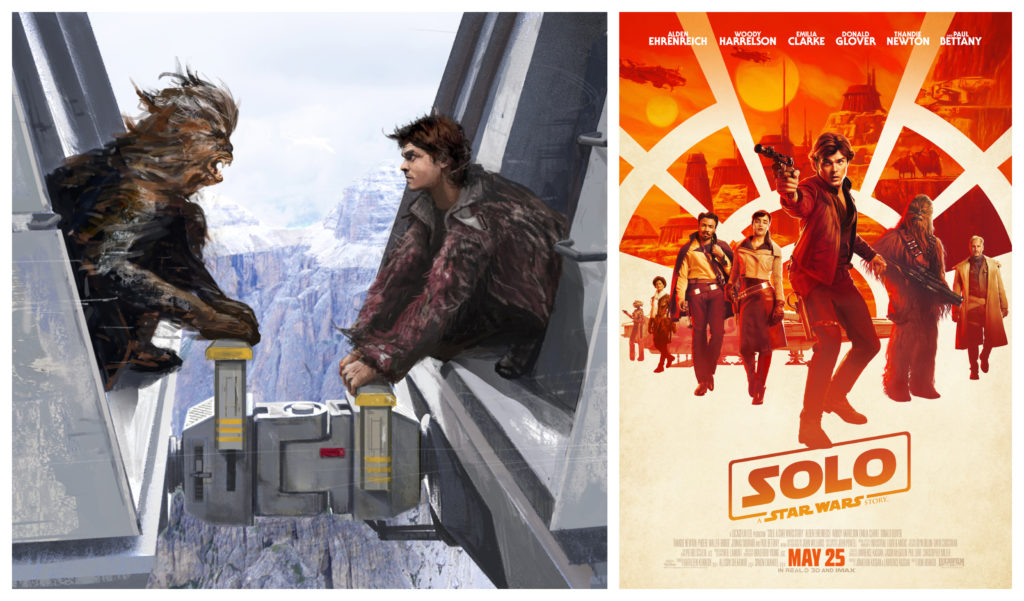 Molly Sole was a concept artist on Solo: A Star Wars Story.
Sole has worked in the art departments of Harry Potter and the Deathly Hallows: Parts 1 & 2, John Carter, Jupiter Ascending, The Legend of Tarzan, and Fantastic Beasts and Where to Find Them.
Solo was Sole's first work on a Star Wars film. She told Star Wars Insider, "I started off with Mimban, and those really key moments in the action where you have character interaction. Ones that really sell that sequence."
Here's an uncropped look at her piece with Han Solo and Chewbacca on the conveyex train on Vandor.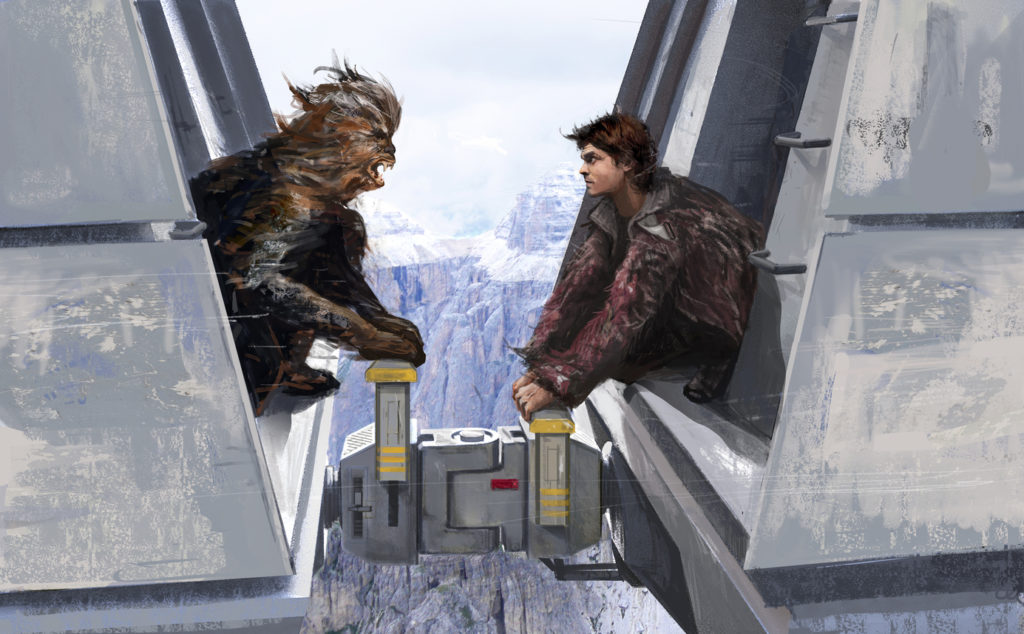 Check out Star Wars Insider #184 or the book The Art of Solo: A Star Wars Story to see more of Molly's work and more concept art from Solo.
Check out the entire list of women in 365 Days of Star Wars Women in the Women in Star Wars Index. It includes highlights from each post plus notes which posts include new 365 interviews with actresses, writers, artists, and more.