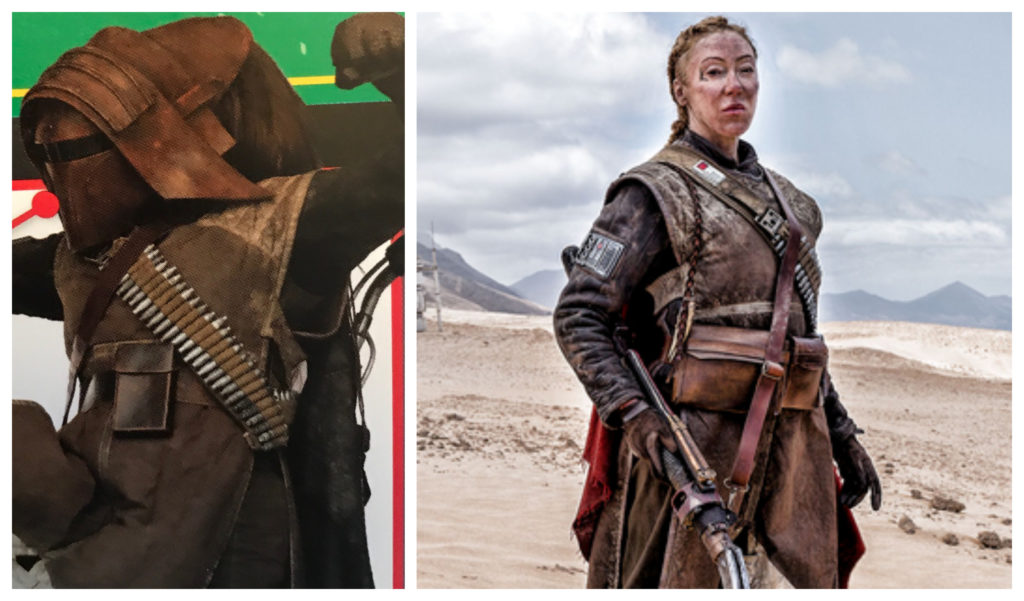 Moda and Tayshin Maxa were sisters as well as Cloud-Riders alongside Enfys Nest in Solo: A Star Wars Story.
Moda Maxa can never been seen well in Solo. She is the Cloud-Rider in the screenshot below taken out by Beckett in Vandor. She does not survive this crash.
Tayshin Maxa is third from the left in the screenshot below when Enfys Nest confronts Beckett, Qi'ra, Han, and Chewbacca.
I haven't seen anywhere that lists who played these two sisters – if you see a source for this let me know!
Check out the entire list of women in 365 Days of Star Wars Women in the Women in Star Wars Index. It includes highlights from each post plus notes which posts include new 365 interviews with actresses, writers, artists, and more.