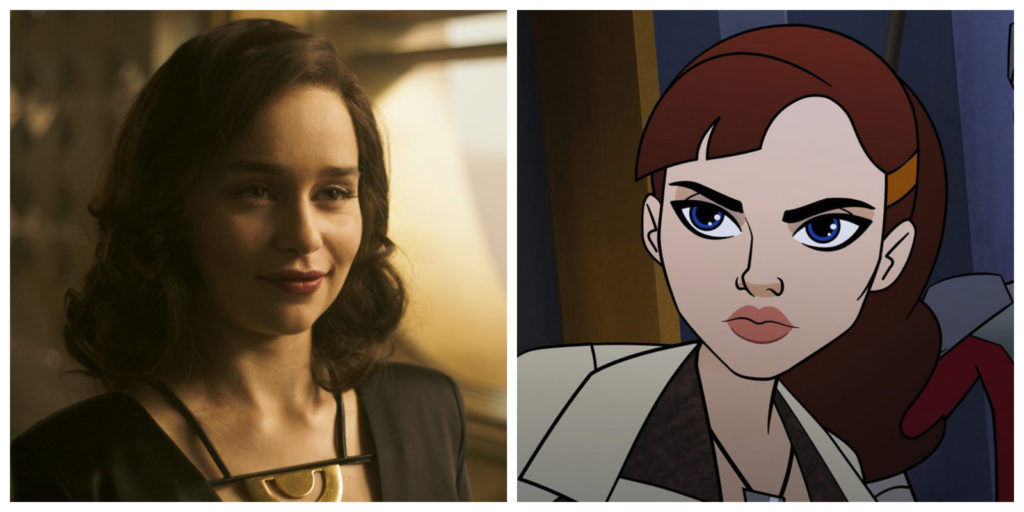 Qi'ra was a lieutenant with the criminal organization Crimson Dawn in Solo: A Star Wars Story. Qi'ra is also one of the main characters in the novel by Rae Carson Most Wanted which takes place before the events of Solo. You can also find Qi'ra in the Forces of Destiny short "Triplecross".
Actress Emilia Clarke played Qi'ra in Solo and Olivia Hack voiced her in Forces of Destiny.
Here's the Forces of Destiny short "Triplecross."
Qi'ra may be a new Star Wars character but it didn't take long for Star Wars fans to start loving her as you can see below.
I may dress up every Halloween but this feels like my first cosplay outfit. I'm waiting on the necklace, ring and bracelet and yes, I did give my Qi'ra a lightsaber. I can dream!! #Qira #SOLOAStarWarsStory #firstcosplayattempt pic.twitter.com/6VLFDLKjMt

— Cas Skellington ?? (@BiFocalsMcTats) August 31, 2018
#SoloAStarWarsStory pic.twitter.com/xdMz3q8VG2

— Flying Casual (@_FlyingCasual) September 17, 2018
Check out the entire list of women in 365 Days of Star Wars Women in the Women in Star Wars Index. It includes highlights from each post plus notes which posts include new 365 interviews with actresses, writers, artists, and more.