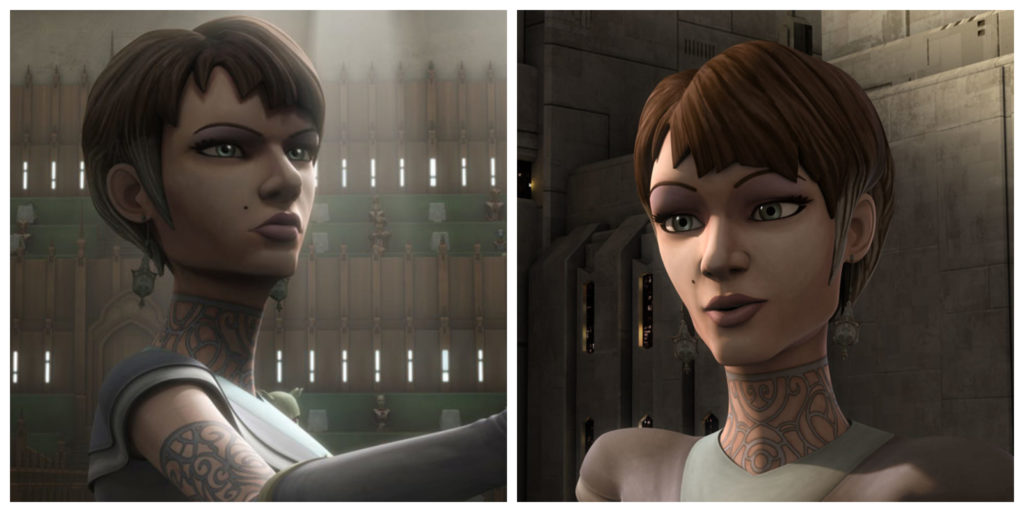 Mina Bonteri was the senator of Onderon in the Separatist Senate in Star Wars: The Clone Wars. Bonteri was also a mentor and friend to Padmé Amidala in Naboo. She appeared in the episode "Heroes on Both Sides" and was mentioned in several other episodes of The Clone Wars. Actress Kath Soucie voiced Mina Bonteri in The Clone Wars.
Here's a clip from "Heroes on Both Sides."
Check out the entire list of women in 365 Days of Star Wars Women in the Women in Star Wars Index. It includes highlights from each post plus notes which posts include new 365 interviews with actresses, writers, artists, and more.