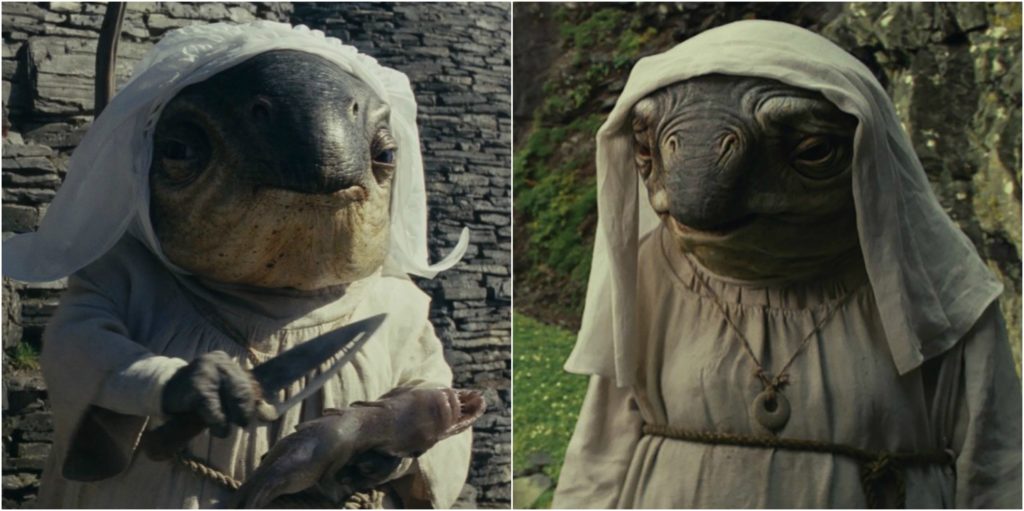 Alcida-Auka and her fellow Caretakers took care of the remains of the Jedi village on the small Ahch-To island where Rey went to find Luke Skywalker in The Last Jedi.
Alcida-Auka was brought to life by Nikki Bond with animatronic support from Patrick Comerford. The caretakers can be found in several scenes in The Last Jedi and they are also featured in many of the deleted scenes that were bundled with the film's home release.
Learn more about how the Caretakers were created in this article from the official Star Wars site.
Check out the entire list of women in 365 Days of Star Wars Women in the Women in Star Wars Index. It includes highlights from each post plus notes which posts include new 365 interviews with actresses, writers, artists, and more.