Camie Marstrap was a resident of Anchorhead on Tatooine. She appeared in a scene near the beginning of A New Hope at Tosche Station with Luke Skywalker (and a few other of Luke's friends) that was cut out of the final version of the film. Actress Koo Stark portrayed Camie in A New Hope.
Camie also appeared in the novelization of A New Hope and, more recently, in the novelization of The Last Jedi. She was mentioned in the novel A New Hope: The Princess, the Scoundrel, and the Farm Boy.
Here's the deleted scene of Camie (after a scene with Luke and Biggs Darklighter) from A New Hope.
And here's a bit of what you may have missed about Camie if you've never read the A New Hope Novelization.
"The girl on his lap stretched sensuously, her well-worn clothing tugging in various intriguing directions. Her voice was casually throaty. "Oh," she yawned, "that was just Wormie on one of his rampages."
Hmmmm. OK. Camie also appeared in many other, now Legends, materials including the comics Star Wars 1, Star Wars 17: Crucible, and Star Wars 31: Return to Tatooine. She also made an appearance in the young readers book Star Wars Journal: The Fight for Justice and the comic Empire 8: Darklighter, Part 1.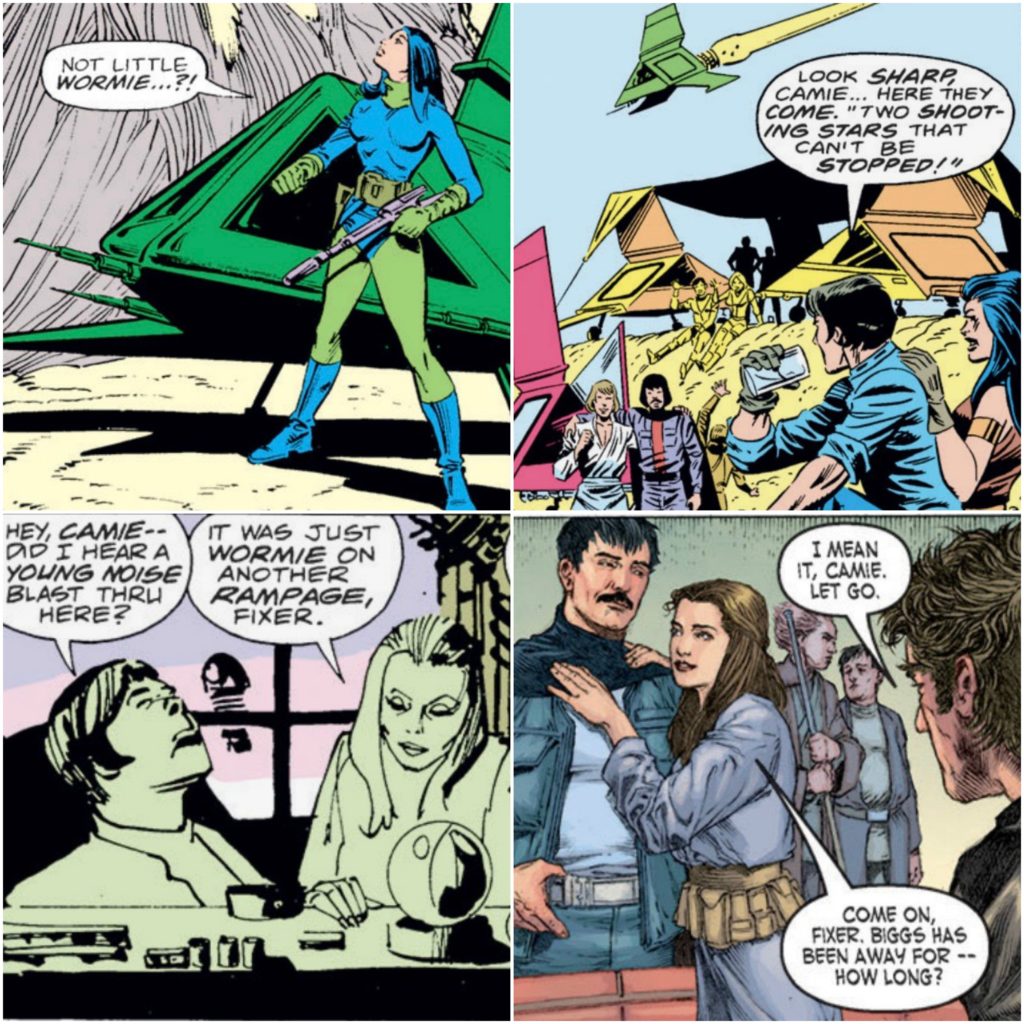 Check out the entire list of women in 365 Days of Star Wars Women in the Women in Star Wars Index. It includes highlights from each post plus notes which posts include new 365 interviews with actresses, writers, artists, and more.