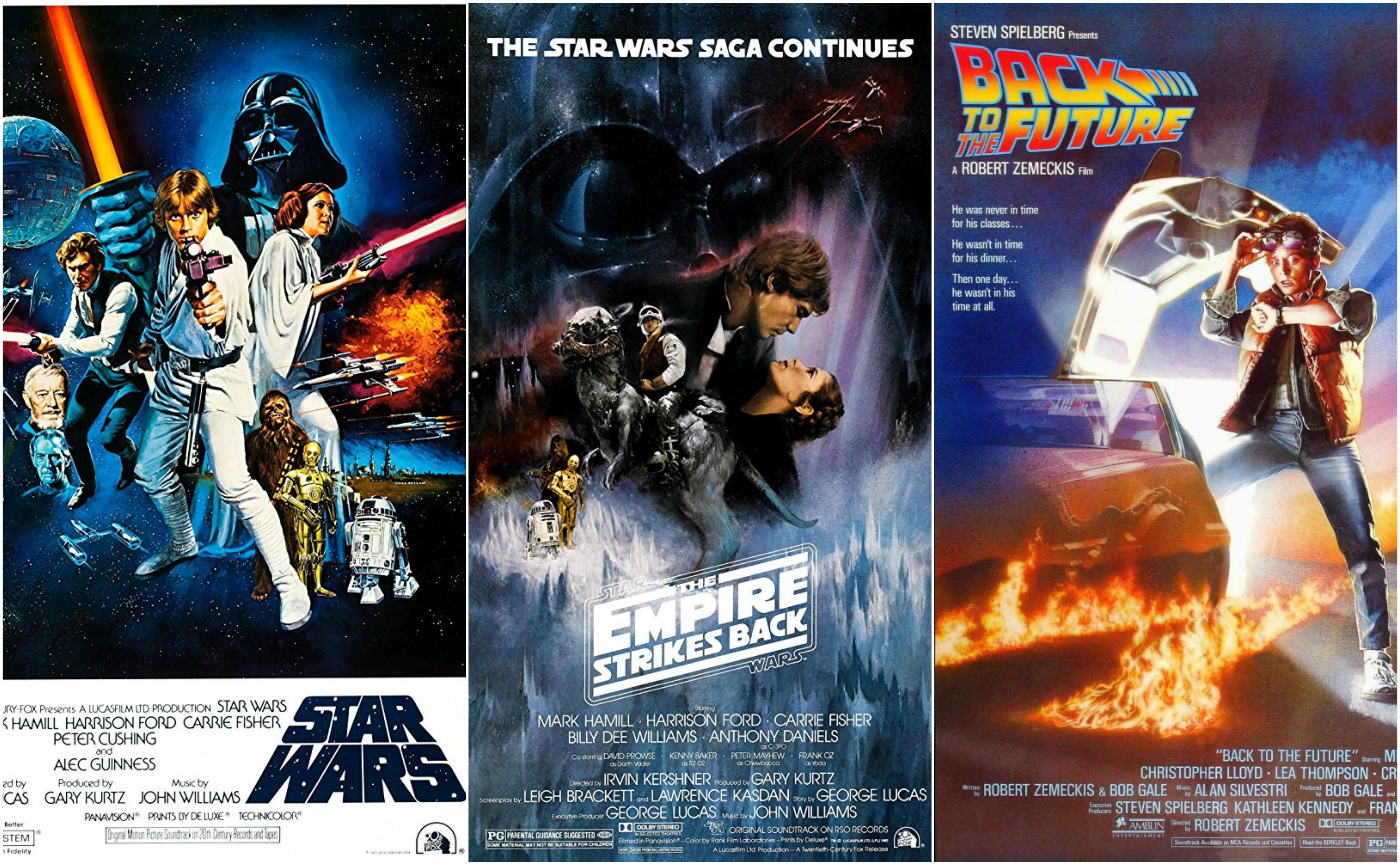 Nina Saxon worked on the visual effects teams for all three original trilogy Star Wars films. Saxon later founded the company Nina Saxon Design. Over the last thirty years she has created main titles for over 300 feature films and television series.
In this interview, Saxon talks about how her first effects job was in an optical house helping to animate "the red bullets" for Star Wars. Her work in A New Hope and Return of the Jedi was uncredited, but she received an official credit as an animator in The Empire Strikes Back and she could very well be somewhere in this Industrial Light & Magic Empire Strikes Back group photo below.
Some of the films Saxon designed main titles for include Romancing the Stone, Back to the Future, Beauty and the Beast, Forrest Gump, Contact, Practical Magic, The Princess Diaries, The Departed, and Salt. Her company also designed the main titles for the television series Wings.
Below is a sample reel from Nina Saxon Design. I'm guessing anyone who loves movies will remember some of these main title sequences.
Check out the entire list of women in 365 Days of Star Wars Women in the Women in Star Wars Index. It includes highlights from each post plus notes which posts include new 365 interviews with actresses, writers, artists, and more.