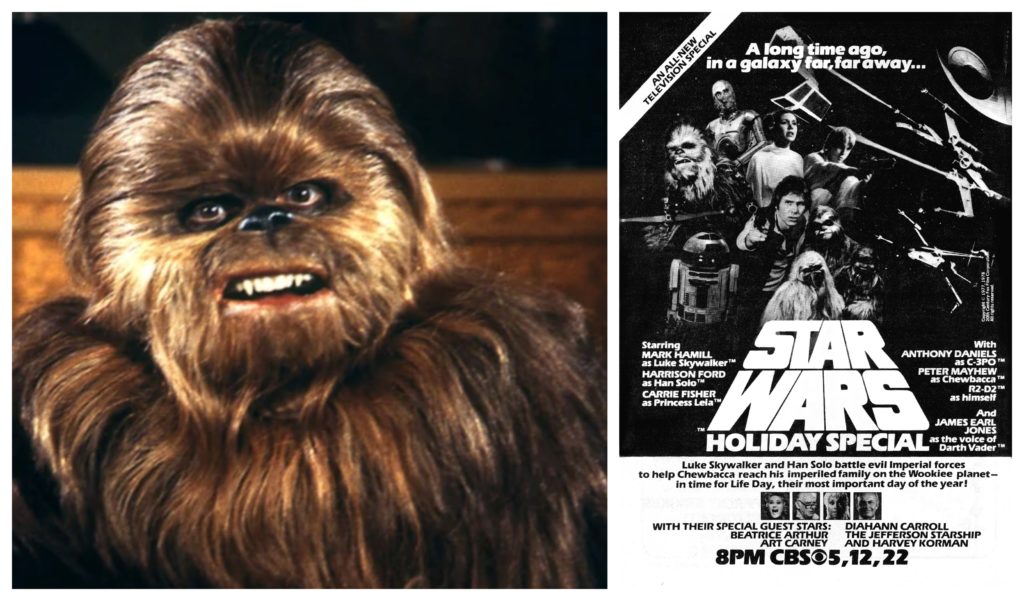 Patty Maloney played Lumpy AKA Lumpawaroo AKA Waroo in the Star Wars Holiday Special.
Lumpy was the male Wookiee son of Mallatobuck and Chewbacca.
You can find more of Maloney's work in the TV series Mary Hartman, Mary Hartman, The Love Boat, and Star Trek: Voyager.
You can see a bit of Patty Maloney's performance as Lumpy in this clip (the voice of Lumpy was a black bear sound legend Ben Burtt recorded).
Search the 365 Star Wars Women Archive to find all the posts that have been done for characters and women working behind the scenes sorted by films, TV series, books, etc. (canon & Legends) here.
Read 50+ interviews with women who have worked on Star Wars projects here.