Valik was a pirate in the TV series Star Wars Resistance. She was a member of Kragan Gorr's Warbird gang along with other recurring Resistance characters including Drell, Gork, and Synara San.
Check out Valik's Wookieepedia page here.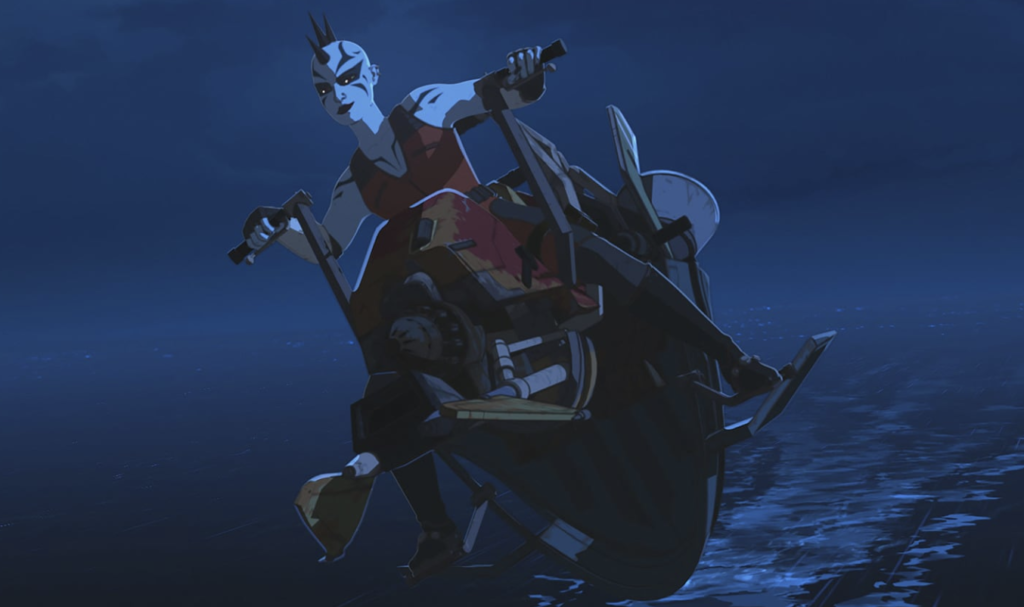 Valik appeared in six episodes of Star Wars Resistance and was voiced by Jennifer Hale.
Search the 365 Star Wars Women Archive to find all the posts that have been done for characters and women working behind the scenes sorted by films, TV series, books, etc. (canon & Legends) here.
Read 50+ interviews with women who have worked on Star Wars projects here.
Join the 365 Star Wars Women Project Facebook group here.