Leia in Star Wars Infinities: The Empire Strikes Back went to Dagobah to become a Jedi.
The Infinities comic series took a look at what could have happened in the Star Wars universe if certain events had different outcomes. For The Empire Strikes Back 4-part Infinities series this "what if" scenario involved Luke dying in Hoth which led to Leia being the Skywalker that traveled to Dagobah to train to become a Jedi with Yoda.
Leia also faced her father, Darth Vader.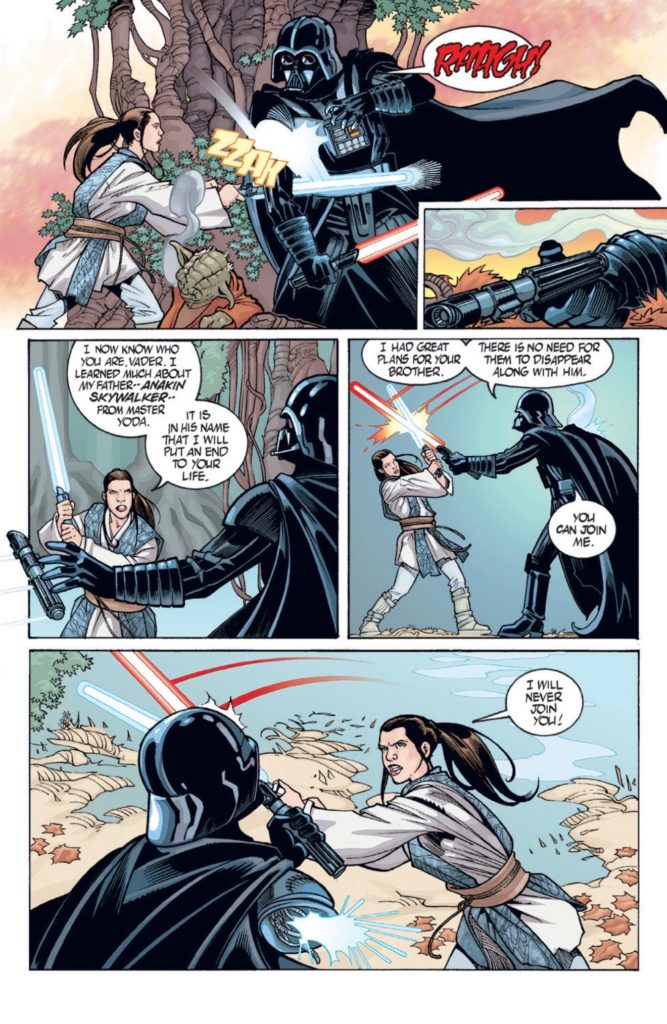 Spoiler alert! Leia does not join her father and turn to the Dark Side. She leaves Dagobah as a Jedi with Han Solo and Chewbacca by her side.
Search the 365 Star Wars Women Archive to find all the posts that have been done for characters and women working behind the scenes sorted by films, TV series, books, etc. (canon & Legends) here.
Read 50+ interviews with women who have worked on Star Wars projects here.