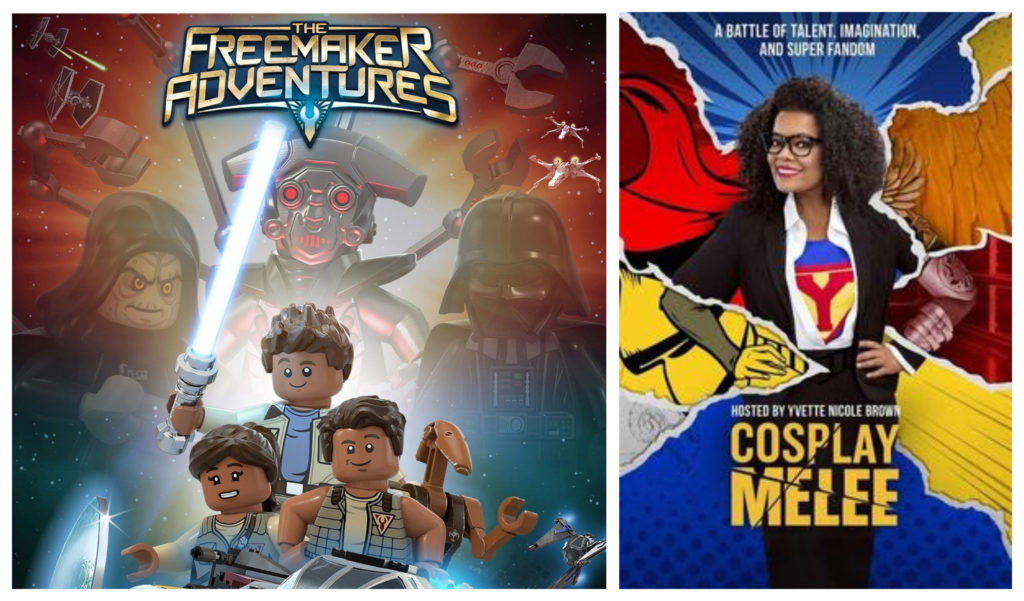 Yvette Nicole Brown played Valeria, a Lieutenant with the Rebel Alliance, in the second season of LEGO Star Wars: The Freemaker Adventures. Brown also voiced Valeria in one episode of LEGO Star Wars: All-Stars.
Yvette Nicole Brown has been working as an actress for the last 20 years. Her most well-known role for most fans is Shirley Bennet in the TV series Community.
Brown has voiced many other characters in addition to Valeria in animated TV series. Some of those roles include Luna in Elena of Avalor, Bumblebee's Mom in DC Super Hero Girls, and Daisy in Puppy Dog Pals.
You can also find Brown as the host, guest host, or player on a variety of talk shows and game shows over the years including Cosplay Melee, The View, Hollywood Game Night, Talking Dead, and The Real.
You can find her list of credits on her IMDB page.
You can see all of the 365 Days of Star Wars Women posts here.
If you enjoyed this article and other content on 365 Star Wars please check out the 365 Star Wars Patreon page.
You can buy season 2 of LEGO Star Wars: The Freemakers Adventures here (this is an affiliate link and this site may profit from purchases made through this link).