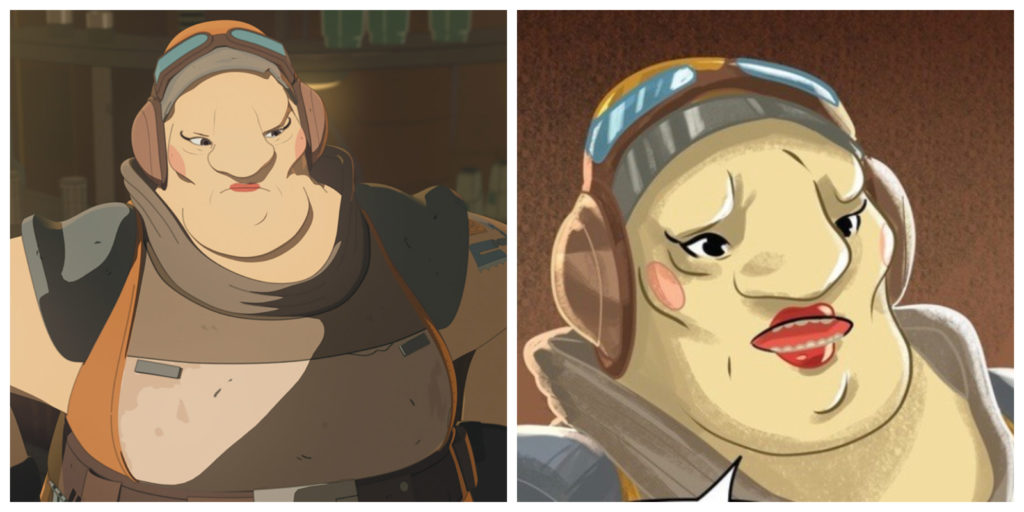 Aunt Z AKA Z'Vk'Thkrkza runs a tavern on the refueling station called the Colossus in the TV series Star Wars Resistance. She has appeared in many of the show's episodes and shorts as well as the Star Wars Adventures story "All Aces Battle Royale".
She also makes a mean Parmarthen Bantha stew if you're brave enough to try it.
Actress Tovah Feldshuh voices Aunt Z for Resistance.
Here's Aunt Z in a preview for the Resistance episode "The High Tower."
Check out the entire list of women in 365 Days of Star Wars Women in the Women in Star Wars Index. It includes highlights from each post plus notes which posts include new 365 interviews with actresses, writers, artists, and more.