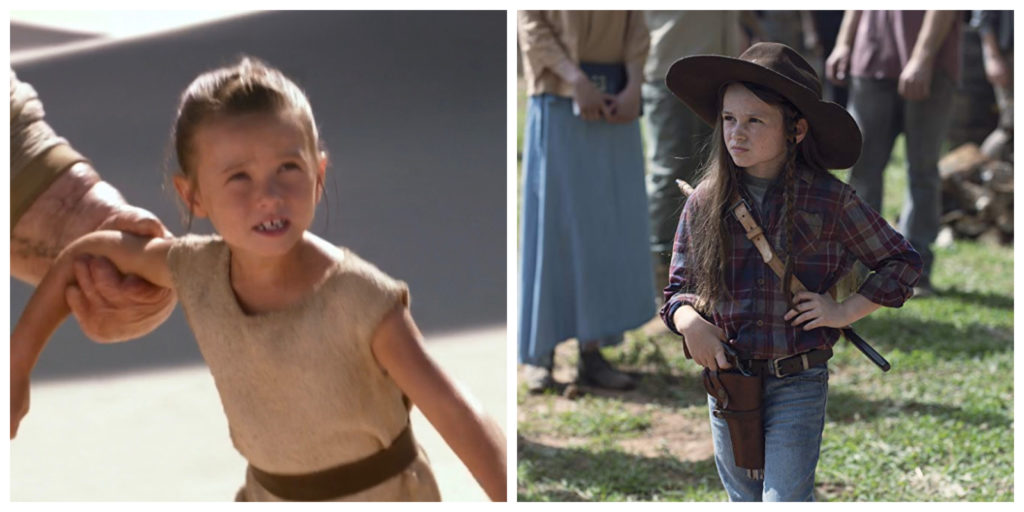 Cailey Fleming played young Rey in The Force Awakens. She has also appeared in the TV series The Walking Dead and Better Things and the film Peppermint.
You can see Cailey in this The Walking Dead featurette – but stay clear if you're avoiding spoilers and aren't caught up with the show.
Check out the entire list of women in 365 Days of Star Wars Women in the Women in Star Wars Index. It includes highlights from each post plus notes which posts include new 365 interviews with actresses, writers, artists, and more.