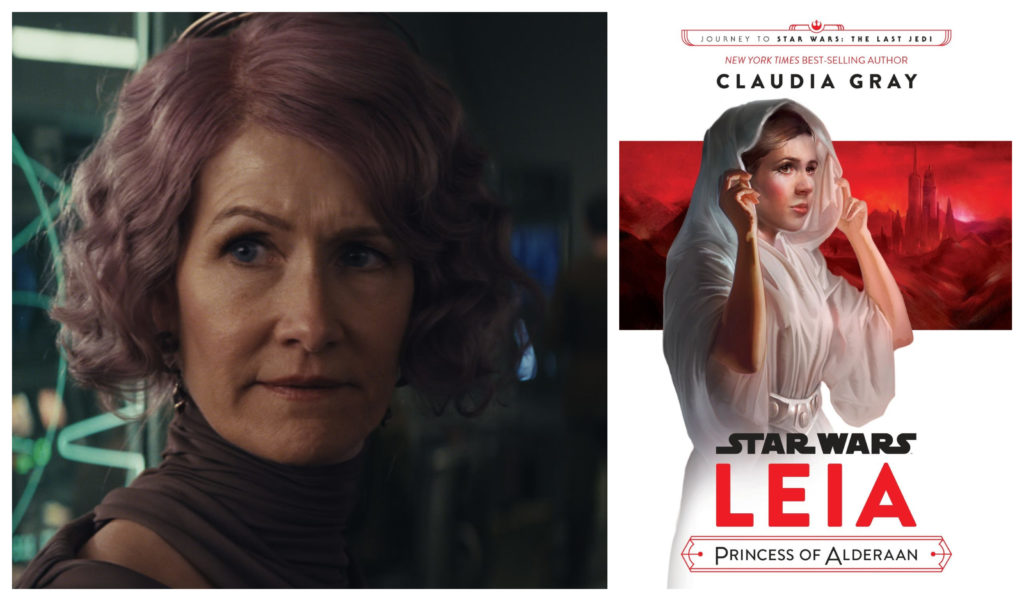 Amilyn Holdo was a Vice Admiral with the Resistance in The Last Jedi. Actress Laura Dern played Holdo in The Last Jedi. You can learn more about Holdo's early life in the novel Leia, Princess of Alderaan by Claudia Grey.
Other places Holdo appears include the books Cobalt Squadron, Bomber Command, and Rose Tico: Resistance Fighter. Holdo can also be found in four issues of The Last Jedi comic adaptation and The Last Jedi novelizations.
Check out the entire list of women in 365 Days of Star Wars Women in the Women in Star Wars Index. It includes highlights from each post plus notes which posts include new 365 interviews with actresses, writers, artists, and more.