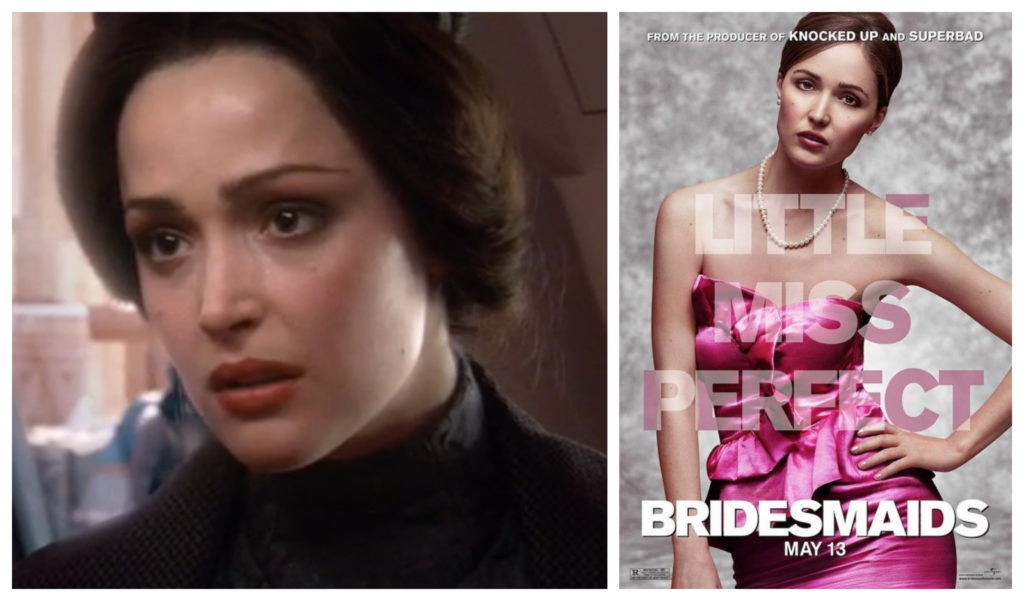 Rose Byrne played Dormé, one of Padmé Amidala's handmaidens, in Attack of the Clones.
Byrne has also appeared in the TV series Damages and the films Bridesmaids and Peter Rabbit (which also starred Domhnall Gleeson who plays General Hux in the sequel trilogy). Byrne also played Moira Mactaggert in two X-Men films.
Check out the entire list of women in 365 Days of Star Wars Women in the Women in Star Wars Index. It includes highlights from each post plus notes which posts include new 365 interviews with actresses, writers, artists, and more.