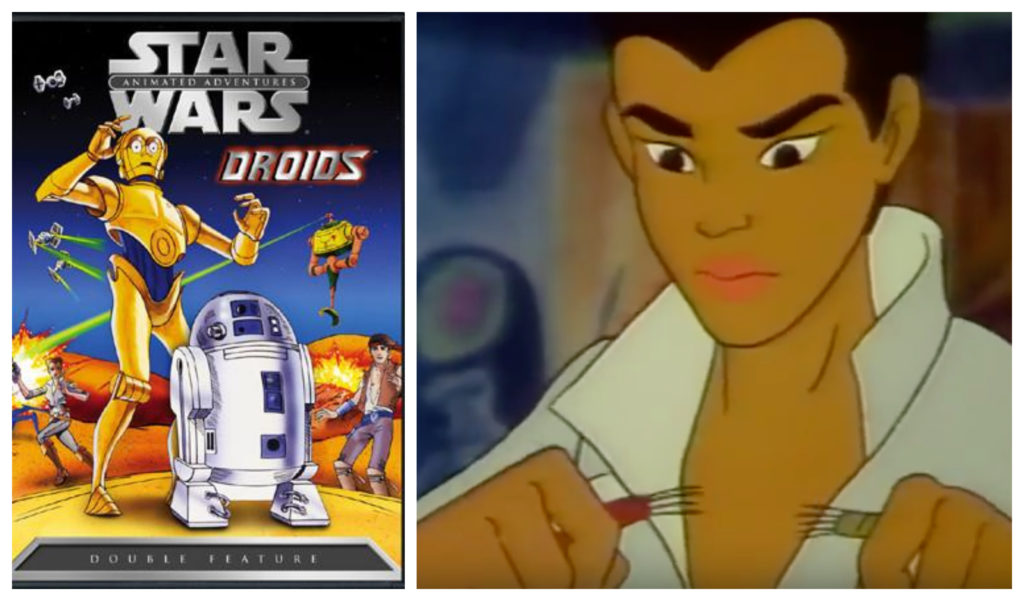 Jessica Meade was a freighter captain who loved to travel in the Legends TV series Star Wars: Droids. Meade debuted in the Droids episode "The Lost Prince" and appeared in three other episodes as well as a couple of children's books based on the series.
Actress Taborah Johnson voice Jessica Meade.
You can find Meade in action in this episode of Droids – "The Pirates of Tarnoonga."
Check out the entire list of women in 365 Days of Star Wars Women in the Women in Star Wars Index. It includes highlights from each post plus notes which posts include new 365 interviews with actresses, writers, artists, and more.