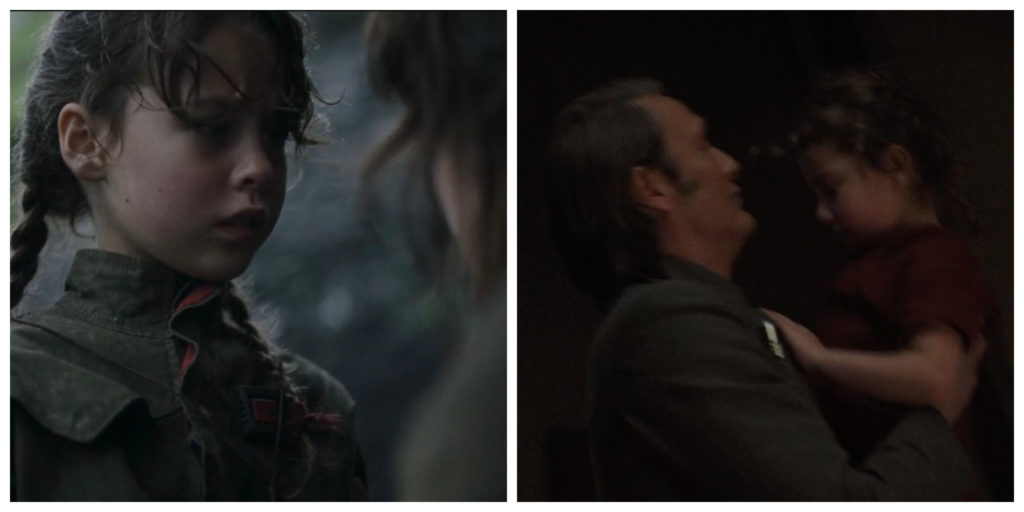 Sister Beau and Dolly Gadsdon played young Jyn Erso and younger Jyn Erso in Rogue One: A Star Wars Story. Beau's young Jyn is the Jyn we see at the beginning of Rogue One while Dolly's younger Jyn is seen later on in the film via a flashback.
Here's young Jyn hiding from Imperials.
And younger Jyn looking in the direction of her parents Galen and Lyra Erso in a flashback scene during the time Galen was working with Orson Krennic.
Beau Gadson also played a young Princess Margaret in three episodes of the TV series The Crown. Dolly Gadson has not appeared in any other TV show or film at this time.
Check out the entire list of women in 365 Days of Star Wars Women in the Women in Star Wars Index. It includes highlights from each post plus notes which posts include new 365 interviews with actresses, writers, artists, and more.