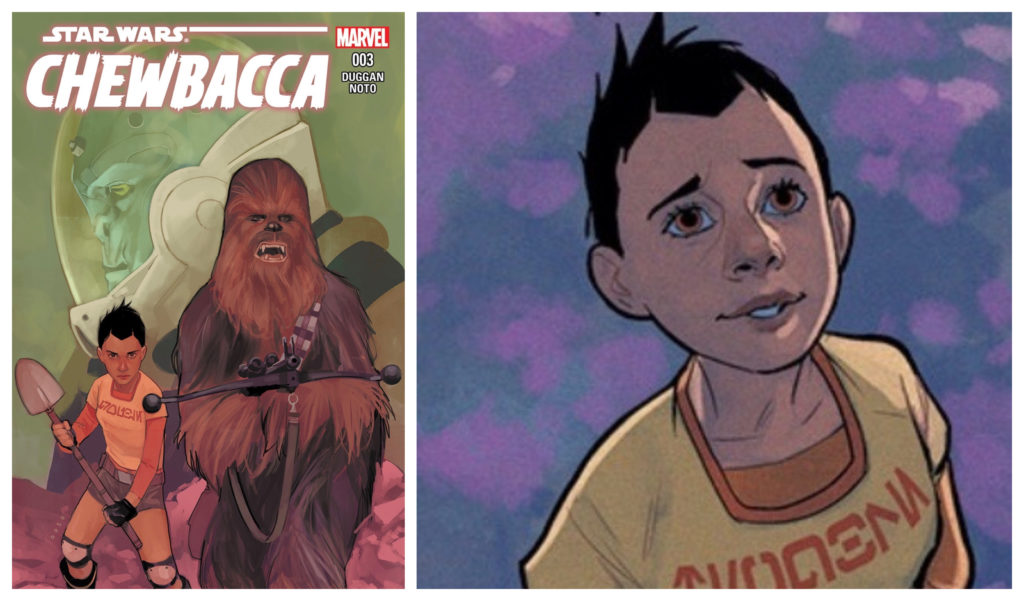 Zarro fought against the Empire to save her friends and family on her homeworld Andelm IV in the Chewbacca comic mini-series. Zarro appeared in all five issues of the Chewbacca comic written by Gerry Duggan with art by Phil Noto. This mini-series was recently adapted into a young readers book called Chewie and the Courageous Kid.
Here's a peek at Zarro and Chewbacca from Chewbacca #1.
Check out the entire list of women in 365 Days of Star Wars Women in the Women in Star Wars Index. It includes highlights from each post plus notes which posts include new 365 interviews with actresses, writers, artists, and more.