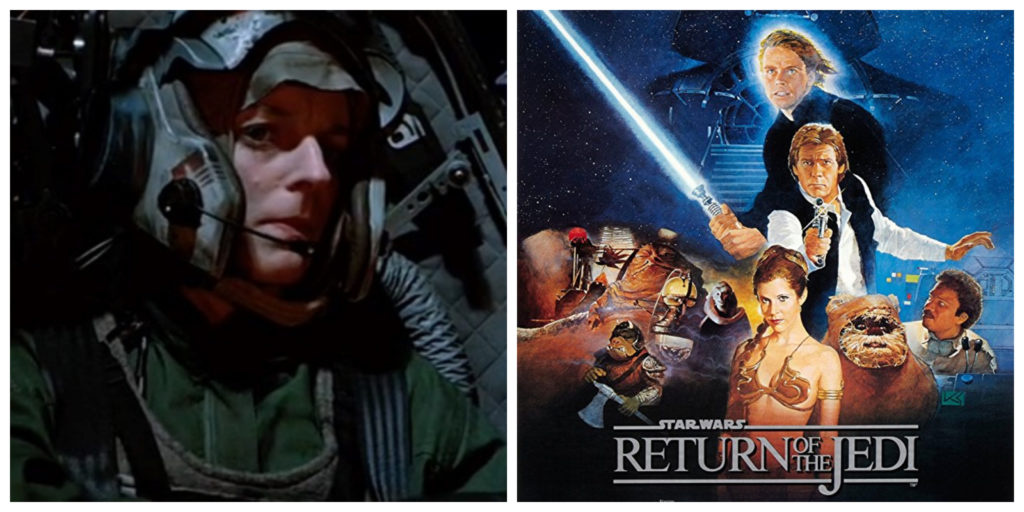 Sila Kott was an A-Wing pilot who flew as Red Three in the Battle of Endor in Return of the Jedi. Kott was played by actress Poppy Hands, but her dialogue was dubbed over with a male voice. Despite that unfortunate dialogue choice, Kott is still canonically a woman – and she's the only female pilot seen flying in Return of the Jedi.
Sila Kott didn't get a lot of screen time but she did get an action figure in this Battle Over Endor 4-Pack.
Check out the entire list of women in 365 Days of Star Wars Women in the Women in Star Wars Index. It includes highlights from each post plus notes which posts include new 365 interviews with actresses, writers, artists, and more.