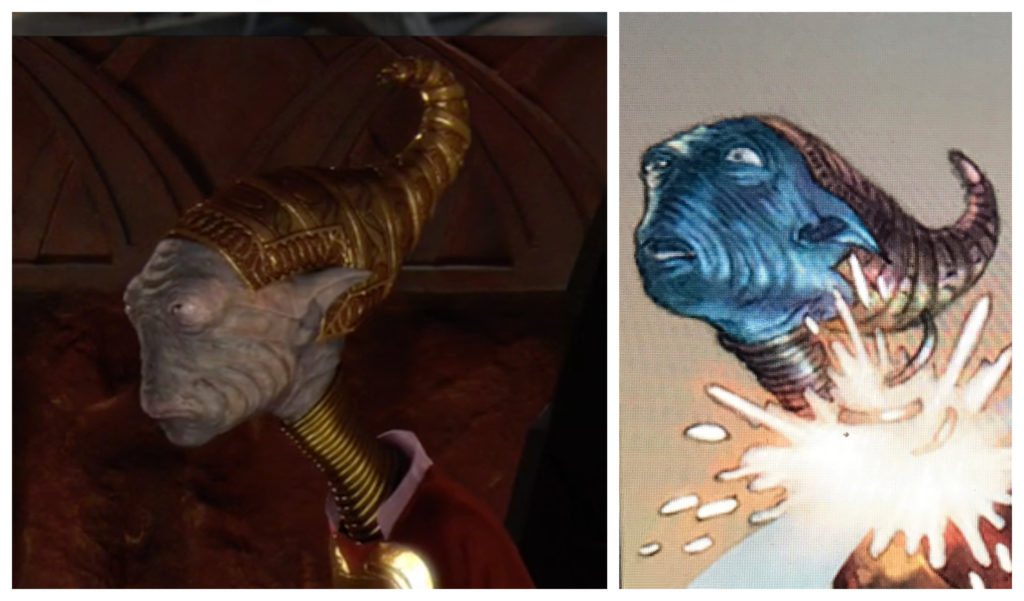 Shu Mai was President of the Commerce Guild and member of the Separatist Council in Attack of the Clones and Revenge of the Sith. Shu Mai was in the Geonosis meeting with Count Dooku in Attack of the Clones and she was killed, along with all the other members of the Separatist Council, on Mustafar by Anakin Skywalker near the end of Revenge of the Sith.
Shu Mai debuted in the Legends Attack of the Clones novel tie-in novel The Approaching Storm by Alan Dean Foster. You can also find Mai in the Clones and Sith comic adaptations, the comic The Clone Wars 4, and the novel Labyrinth of Evil.
The best shot of Shu Mai is in this clip from Attack of the Clones.
Check out the entire list of women in 365 Days of Star Wars Women in the Women in Star Wars Index. It includes highlights from each post plus notes which posts include new 365 interviews with actresses, writers, artists, and more.