Dani was a thief, con artist, smuggler, and a member of the Rik Duel gang. She later joined the Rebel Alliance and was trained in part by Luke Skywalker. Her character has only appeared in Legends comics.
Dani first appeared in Star Wars 70: The Stenax Shuffle.
She played a part in over a dozen Star Wars comics including Star Wars 106: My Hiromi which also included an appearance by my favorite Legends creatures, the hoojibs! (see cute, white things below)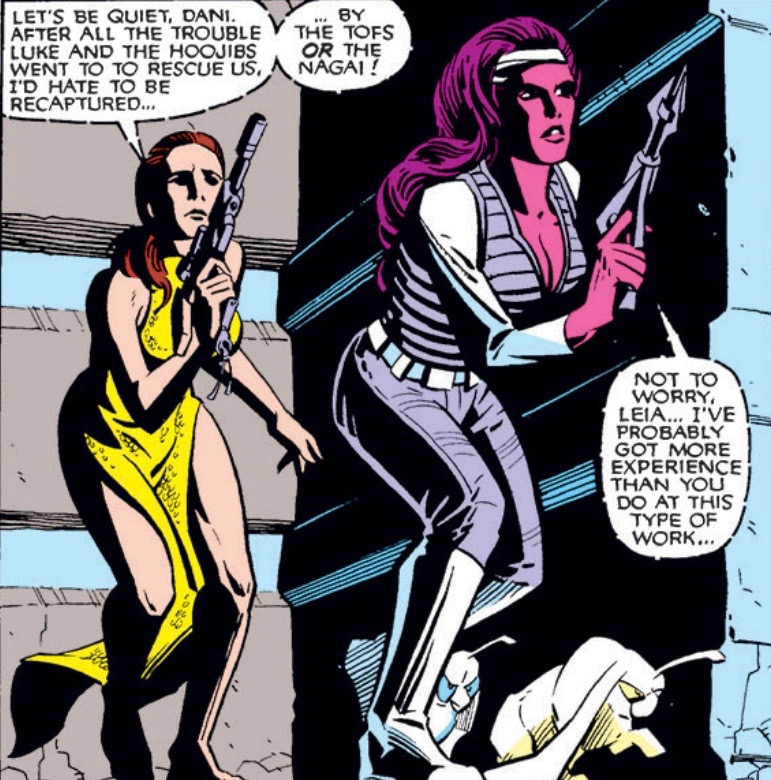 Check out the entire list of women in 365 Days of Star Wars Women in the Women in Star Wars Index. It includes highlights from each post plus notes which posts include new 365 interviews with actresses, writers, artists, and more.