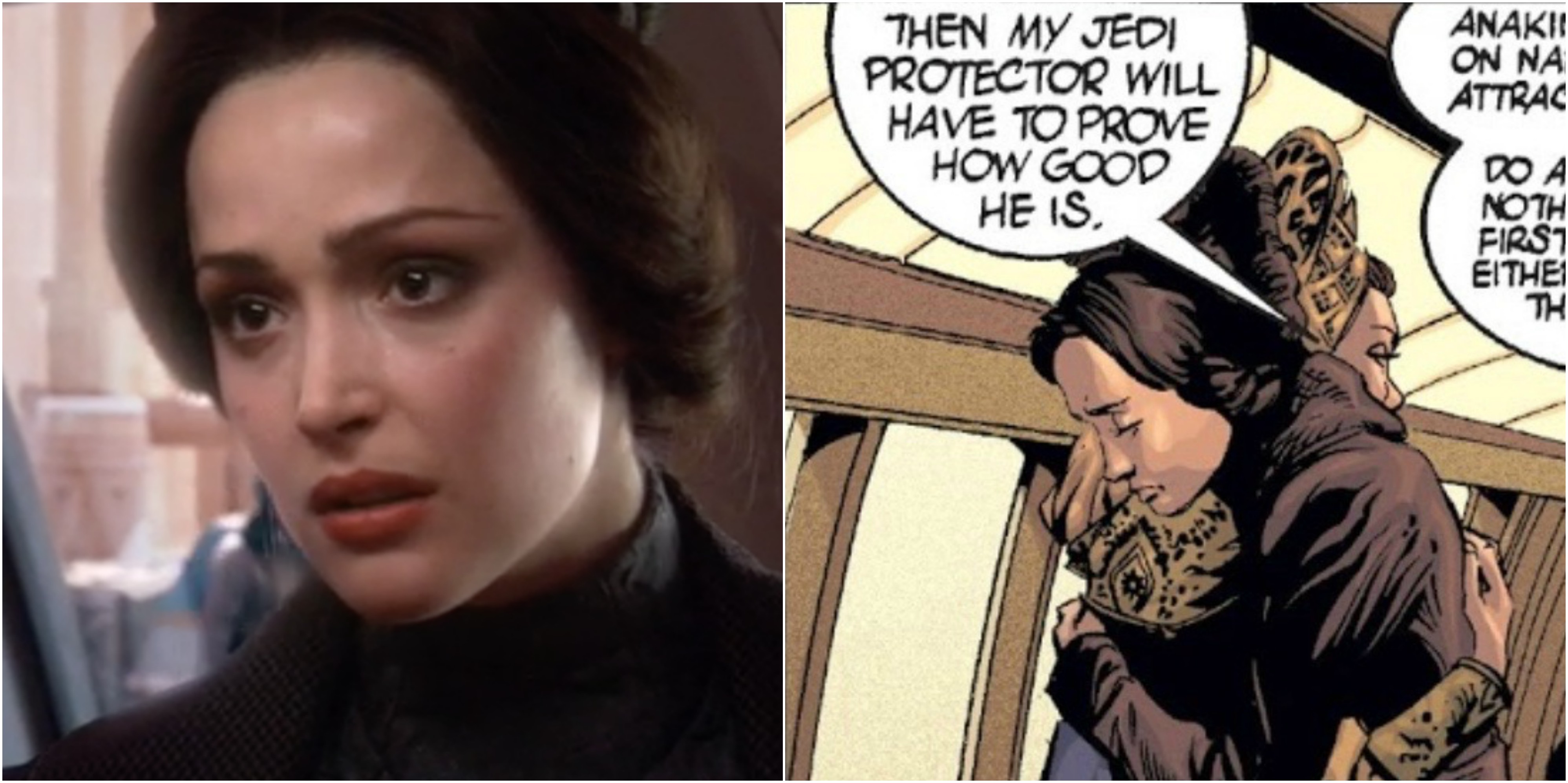 Dormé had the largest handmaiden role in Attack of the Clones. She appeared in several scenes and had a few brief conversations with Senator Padmé Amidala.
While many of the previous handmaiden scenes in The Phantom Menace and Attack of the Clones focused on the decoy/protection part of the handmaiden job, Dormé's scenes gave us a look at the handmaiden as counselor and confidante to Senator Amidala. She's as close as we got in the prequels to Padmé having a conversation with a female friend.
Dormé appeared in the Prequel Trilogy Graphic Novel but the best comic version of Dormé appeared in Issue #1 of the Attack of the Clones comic. In the scene below you truly get a sense of how close Padmé and Dormé's relationship was.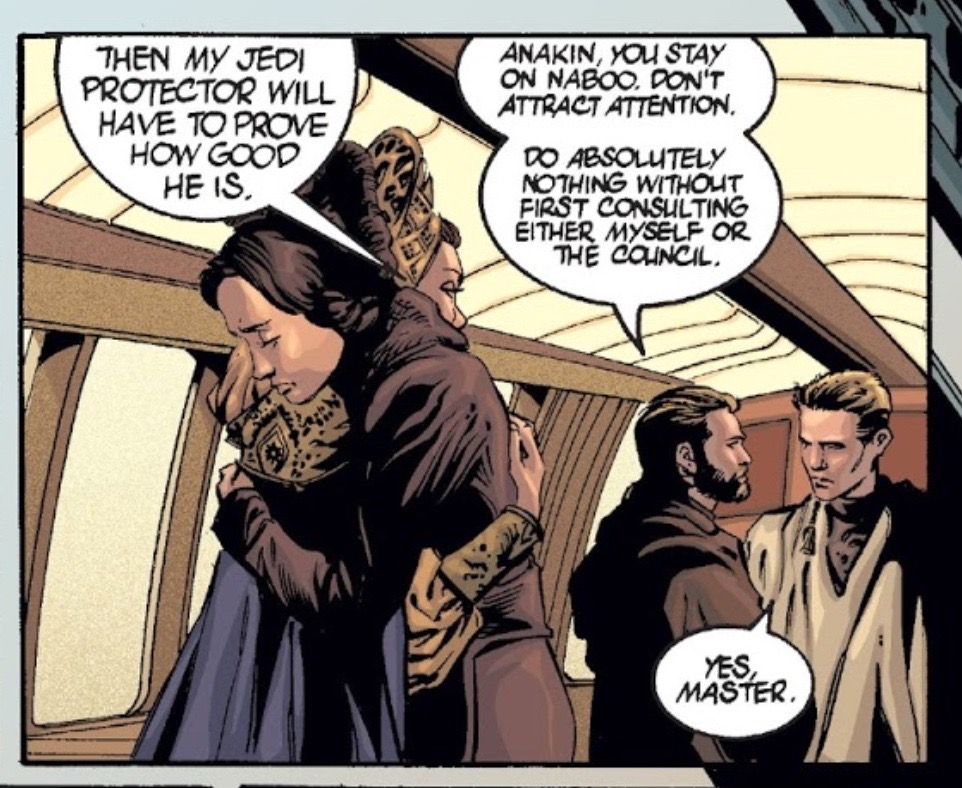 Dormé didn't get an action figure but she did get a few trading cards.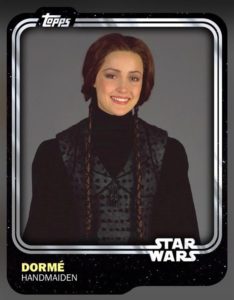 Coming up tomorrow the final handmaiden from Attack of the Clones, Teckla Minnau.
Check out the entire list of women in 365 Days of Star Wars Women in the Women in Star Wars Index. It includes highlights from each post plus notes which posts include new 365 interviews with actresses, writers, artists, and more.