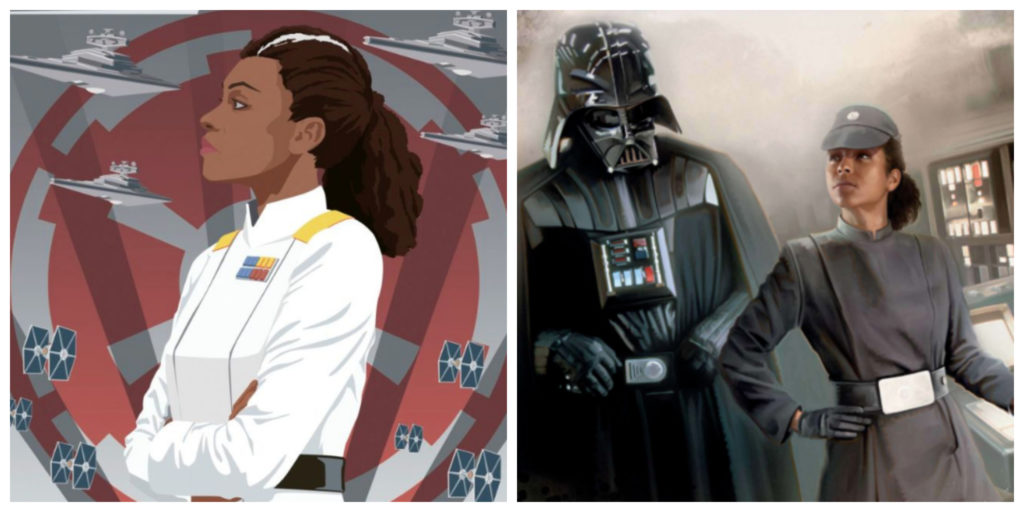 Rae Sloane was an Imperial officer who rose through the ranks of the Imperial Navy eventually becoming a Grand Admiral. She debuted in the novel A New Dawn, which took place between Revenge of the Sith and Star Wars Rebels. Sloane also appeared in all three Aftermath books that took place between Return of the Jedi and The Force Awakens.
Other places you can find Rae Sloane are the comic Kanan 12, the short stories "Bottleneck" and "The Levers of Power" which were included in The Rise of the Empire bind-up, and the short story "Orientation."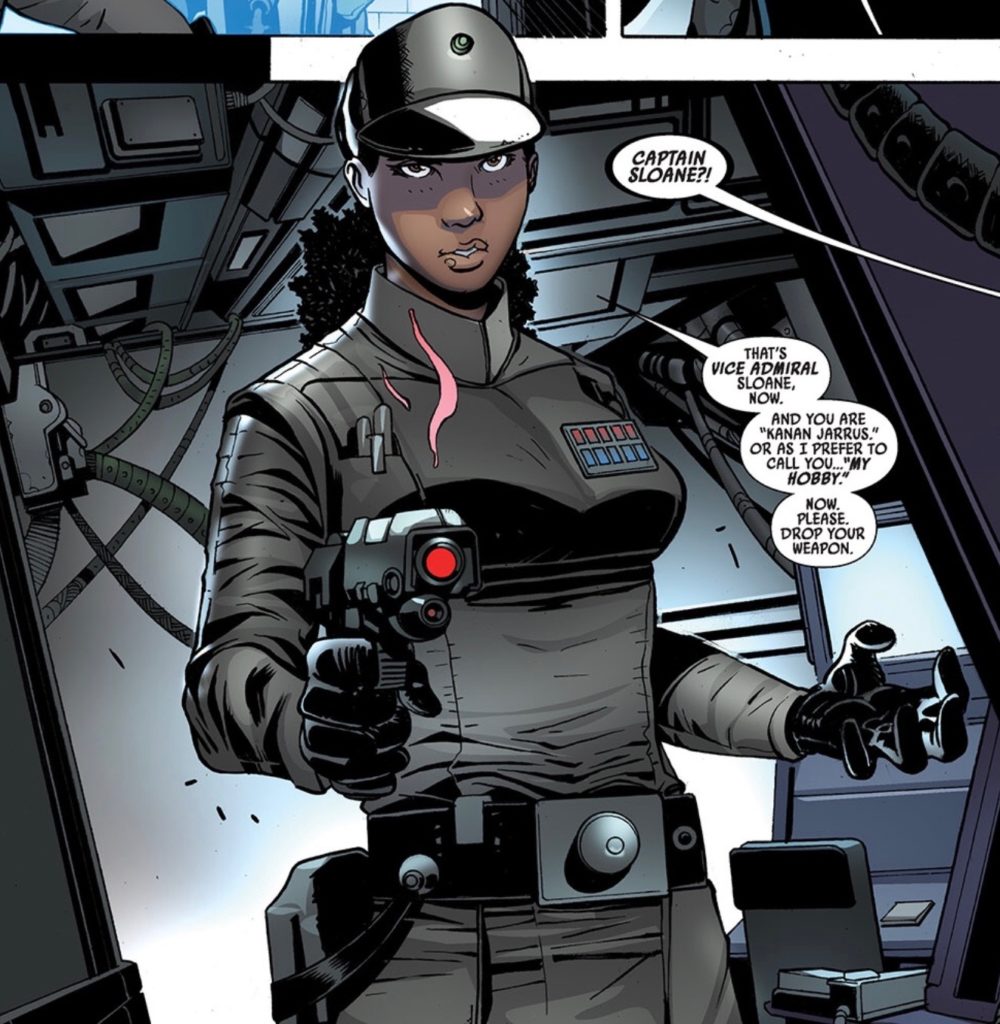 Rae Sloane is frequently mentioned as one of the best new characters in the Star Wars universe – for good reasons! Learn more about her on her Wookieepedia page,  read about her five greatest moments in this article from StarWars.com, or watch this video about her from Star Wars Explained.
Check out the entire list of women in 365 Days of Star Wars Women in the Women in Star Wars Index. It includes highlights from each post plus notes which posts include new 365 interviews with actresses, writers, artists, and more.