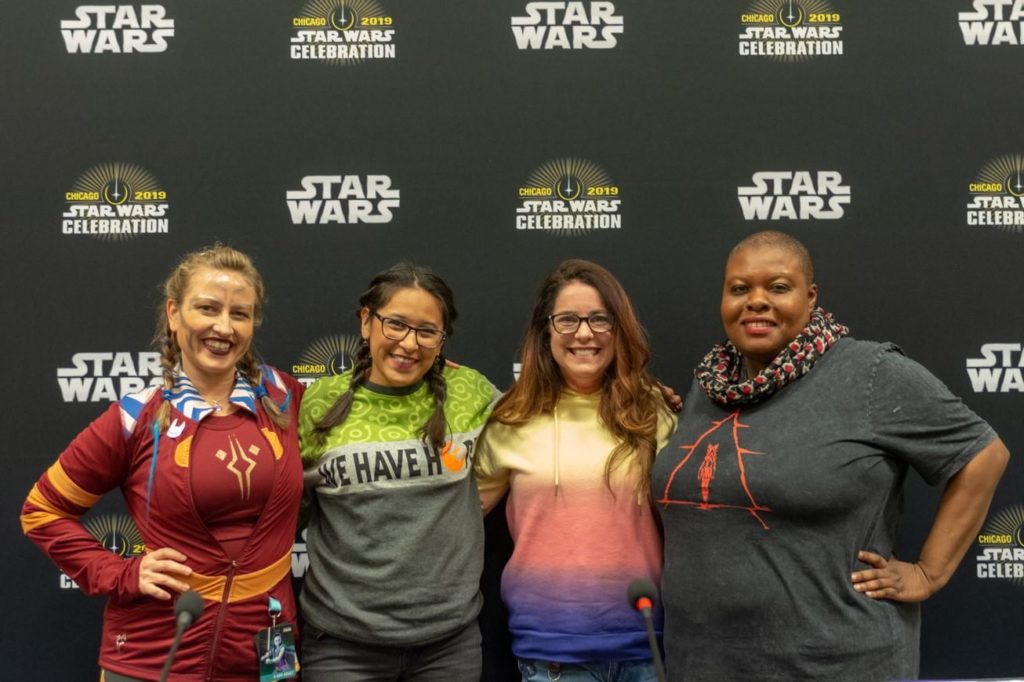 Tales from the Podcast Stage continues with Fangirls Going Rogue.
Tell me a bit about your Celebration experience. How many have you been to? Have you ever been on the podcast stage before (or applied but didn't make it before)? Why did you apply to be on the podcast stage?
Fangirls Going Rogue appeared for the first time on the Podcast Stage at Celebration Anaheim in 2015. We had a Pajama Party, and it was one of the first times we were able to experience recording with an audience.
How did you prepare for the podcast stage? Did you have a set structure for the conversation? Did you invite guests? Give out SWAG? Do giveaways?
Swag is part of the experience. Sarah Woloski does amazing button designs for people who come to the stage show. We also did some giveaways like Tricia Barr's book Star Wars: The Dark Side. This was our fourth podcast stage appearance, so we had a feel for where the discussion would take us during a live show at the convention. We started brainstorming early (as soon as we're selected) in a Google document. We want to make sure we're maintaining our vision of inclusion. Our guest was Priya Chhaya, a public historian and long-time FANgirl Blog contributor, who finds that the worldbuilding of the prequel trilogy era helps inform her work at the National Trust for Historic Preservation.
The big planning session happens in the last 24 hours before live show as the convention unfolds. We always end the show with a character discussion, and The Rise of Skywalker led to us talking about what the name Skywalker means to each of us.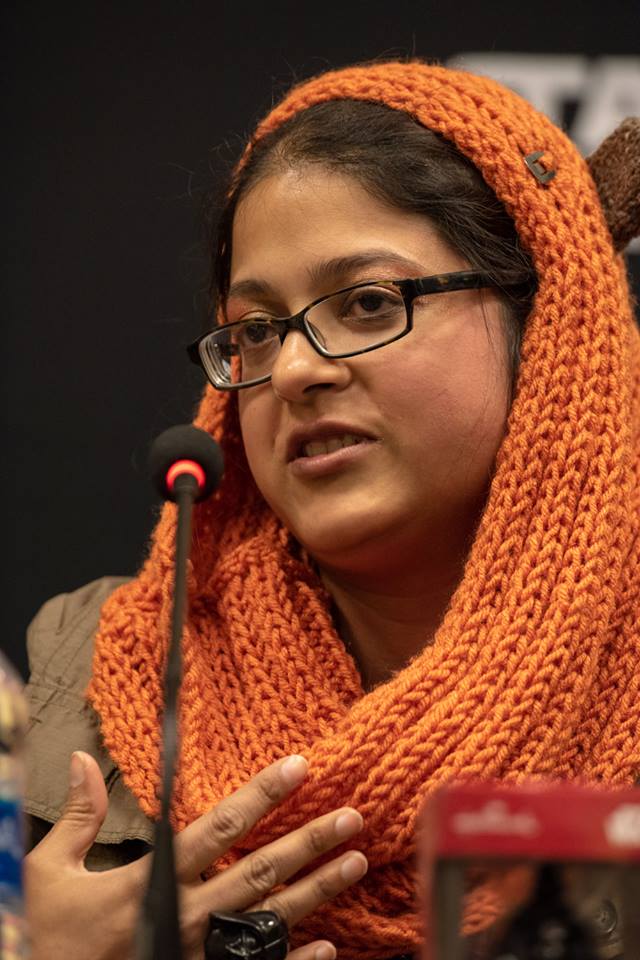 What were the highlights from your appearance on the podcast stage? Any big surprises (good or bad)?
Priya had never been to a Celebration before and she came in an Ewok hoodie. Hearing about Celebration through her fresh take really made us all excited. It's always special, too, to look out in the audience and see people we met at a previous podcast stage show. Teresa Delgado is the host that drives the discussion forward; Sarah and Tricia had a little fun changing the way were doing the giveaways during the show, which had us all laughing as Teresa likes to stick to the plan. Sandra Choute, our social media manager, had an amazing story about meeting Enfys Nest actress Erin Kellyman and talking to her about the importance of representation.
Is there anything you wish you would have done differently?
Always when you're podcasting, less "ums" and "you knows".
Will you be at Anaheim in 2020 and if so do you think you'll apply to be on the podcast stage again?
Fangirls Going Rogue will be at Celebration Anaheim 2020, back to where our first experience with the Podcast Stage happened!
How can people find your podcast online?
You can find all things about the show at FangirlsGoingRogue.com or @FGGoingRogue on Twitter.
Click this link or the image below to listen to the FGGR SWCC podcast episode!