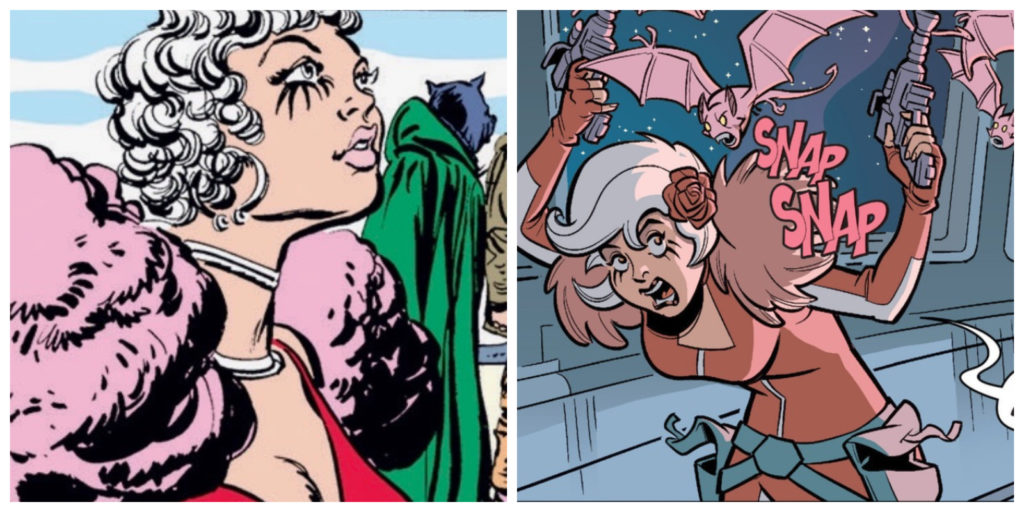 Amaiza Foxtrain was a pirate, smuggler, and an acquaintance of Jaxxon (who if you didn't know looks like a giant green rabbit) in Star Wars comics.
Amaiza started out in comics that are now Legends. She first appeared in Star Wars 8: Eight for Aduba-3 and also appeared in issues 9, 10, 11, and 16 of the same comic.
Amaiza's only canon appearance was in the story "The Lost Eggs of Livorno" by Cavan Scott in Star Wars Adventures Annual 2018.
Check out the entire list of women in 365 Days of Star Wars Women in the Women in Star Wars Index. It includes highlights from each post plus notes which posts include new 365 interviews with actresses, writers, artists, and more.