Darth Talon was a Sith Lord and one of Darth Krayt's two Hands in the Star Wars: Legacy comic series. Darth Talon was created by writer John Ostrander and artist Jan Duursema. She appeared in several Legacy story arcs including Vector, Storms, and Extremes. She also appeared in issues of Star Wars Legacy – War.
There were a few Darth Talon figures made over the years including the one below from Sideshow Collectibles.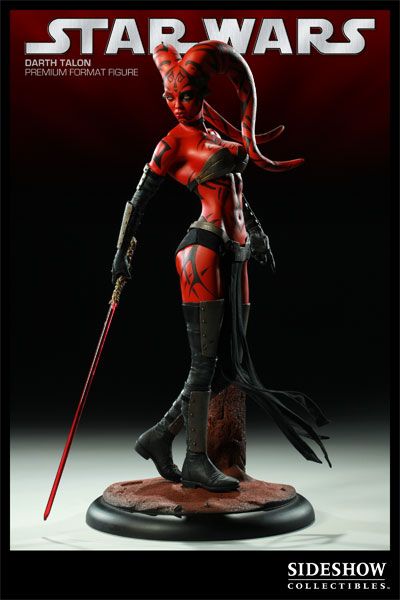 Check out the entire list of women in 365 Days of Star Wars Women in the Women in Star Wars Index. It includes highlights from each post plus notes which posts include new 365 interviews with actresses, writers, artists, and more.