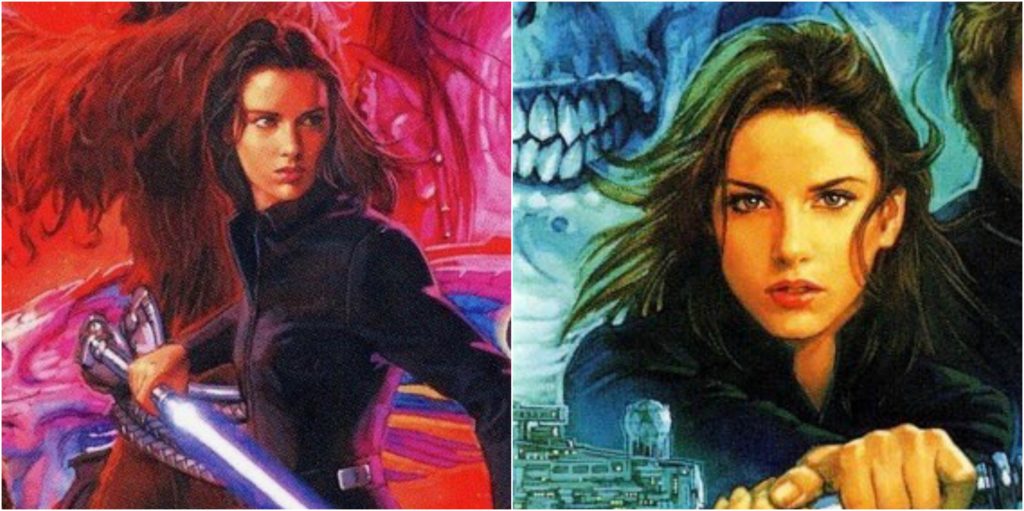 Jaina Solo, like Mara Jade, is one of the most popular and important characters (male or female) that came out of the Star Wars Expanded Universe (now called Legends). Jaina was the daughter of Han Solo and Leia Organa and was the twin sister of Jacen Solo. She was a Jedi Master and has a long and fascinating story that is well worth exploring if you aren't already a fan of hers.
Jaina was first mentioned in the novel Heir to the Empire and first appeared in the novel The Last Command. She appeared in comics such as Dark Empire II and the Star Wars: Invasion comic series and dozens of novels including multiple titles from the series Young Jedi Knights, The New Jedi Order, Dark Nest, Legacy of the Force , and Fate of the Jedi.
For Star Wars Extended Universe fans, especially female fans, the importance of Jaina is clear. Jaina was the character that inspired Star Wars author Tricia Barr's blog FANGirl. FANGirl contributor Kay wrote this piece as thank you to Jaina.
Kay also shared with me this photo of the Jaina Solo Black Series figure. This figure was created after Jaina won a Hasbro fan poll in 2016.
Here's a brief look at the history of Jaina Solo from Star Wars Community.
Check out the entire list of women in 365 Days of Star Wars Women in the Women in Star Wars Index. It includes highlights from each post plus notes which posts include new 365 interviews with actresses, writers, artists, and more.