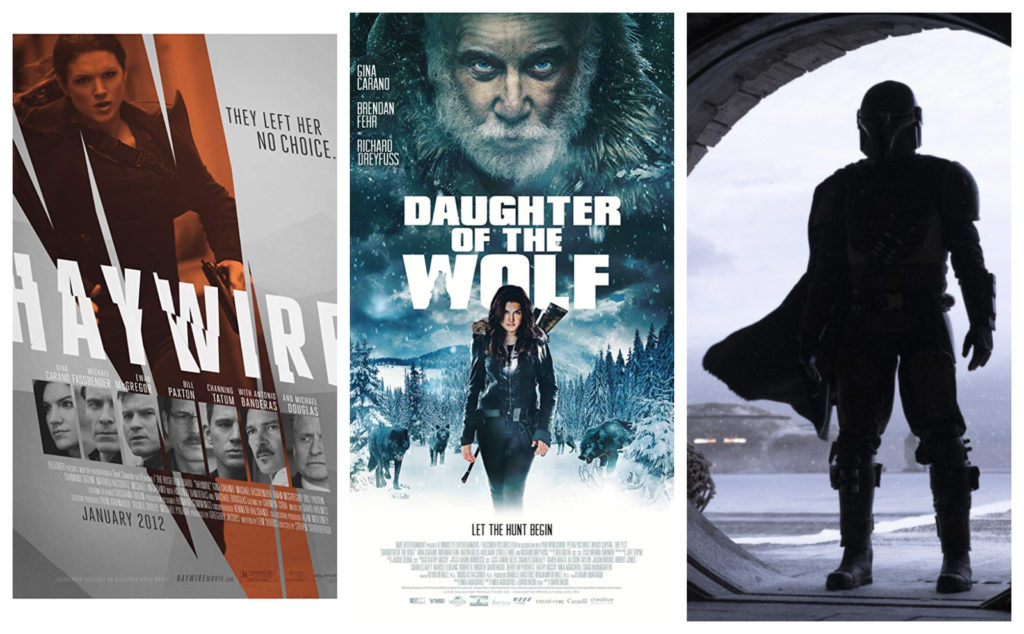 Gina Carano plays Cara Dune in the upcoming TV series The Mandalorian.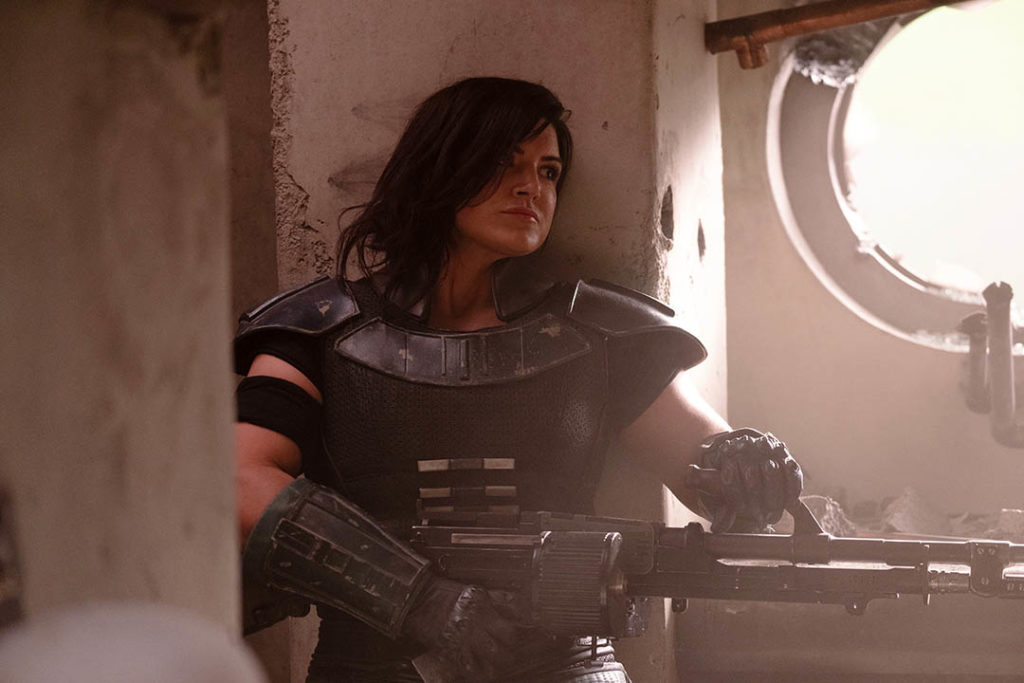 Carano's first starring role was in Steven Soderbergh's 2011 film Haywire.
Carano has also appeared in the films Fast & Furious 6 (2013), Heist (2015), Deadpool (2016), and Scorched Earth (2018).
She can currently be seen starring in the film Daughter of the Wolf.
Before her career as an actress Carano was best known as a successful MMA fighter.
Carano recently spoke about the transition from MMA fighter to actress in an interview with ET's Ash Crossan.
"So many people look at athletes in movies and they, you know, they're always like, 'Oh, it's so cringeworthy,'" she noted. "And I'm just like, give 'em a second. You know, you knew them as this athlete and so you kind of have to let them turn into an artist."
The entire interview I linked to above is delightful and well worth your time. Some of the coverage I've seen about Carano regarding The Mandalorian makes it appear like she is new to acting, but Carano has been working consistently as an actress for over eight years including starring roles in a few films. Crossan's interview does a great job of highlighting Carano's entire career as an actress and shows how excited she is to join the Star Wars universe.
You can also see Carano about 30 minutes into The Mandalorian panel from Star Wars Celebration Chicago.
I was in a streaming room during this panel and was able to see the trailer and extended footage from The Mandalorian that hasn't been officially released yet. Once it does get released I'll add it to this post. Trust me, it's worth the wait.
You can see all of the 365 Days of Star Wars Women posts here.
If you enjoyed this article and other content on 365 Star Wars please check out the 365 Star Wars Patreon page.