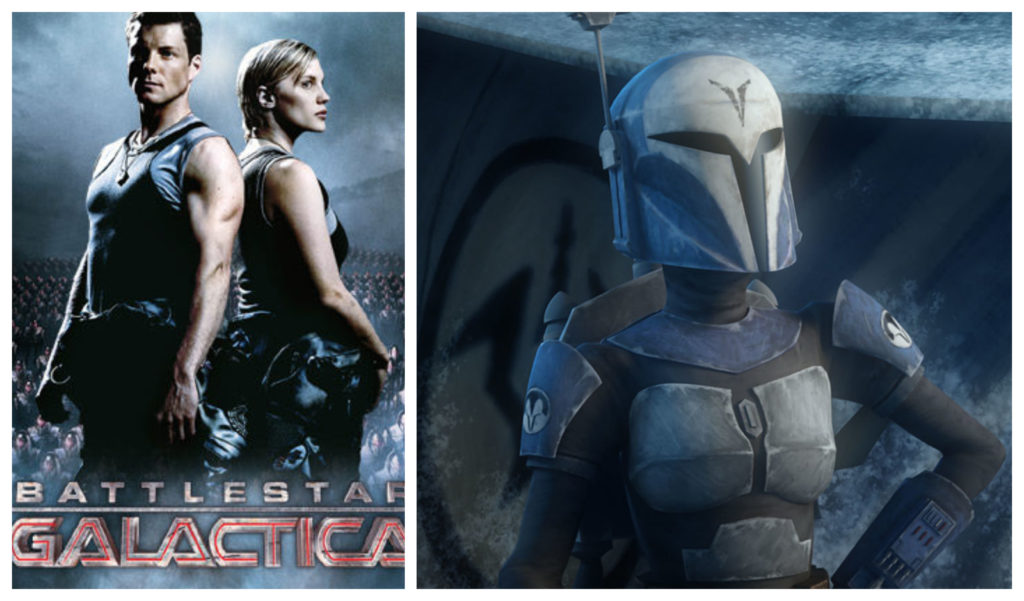 Actress Katee Sackhoff voiced Bo-Katan in The Clone Wars and Star Wars Rebels. Sackhoff has also appeared in the TV series Battlestar Galactica, 24, Longmire, and The Flash. She will be appearing in the new TV series Another Life in 2019.
Here's an interview with Katee Sackhoff and The IMDB Show where she talks about her work in the Star Wars universe.
And here's a clip of Star Wars Rebels with Bo-Katan.
Check out the entire list of women in 365 Days of Star Wars Women in the Women in Star Wars Index. It includes highlights from each post plus notes which posts include new 365 interviews with actresses, writers, artists, and more.